Custom wine labels:Personalized your brand
Food-grade wine bottle labels special material: applicable to -50 ℃–90 ℃
Wine Label Stickers
Manufacturer
Highly Custom Wine Labels Can Make Your Brand Stand Out
Investing in a custom wine label is one of the easiest ways to show off the quality and personality of your wine. Personalized wine labels can differentiate your wine from others, highlighting your brand image and popularity with consumers!
A well-designed custom label will leave a lasting impression on your customers. From the immediate sight of the colors and fonts to the tactile feel of the materials, all elements express the product's identity. They increase repeat sales and foster brand loyalty.
Personalized wine labels are a versatile way to express your creativity and emotion. From custom sizes and branded prints to embossed metal effects and the use of special papers that become a topic of discussion after the consumer experience, they are an effective marketing tool!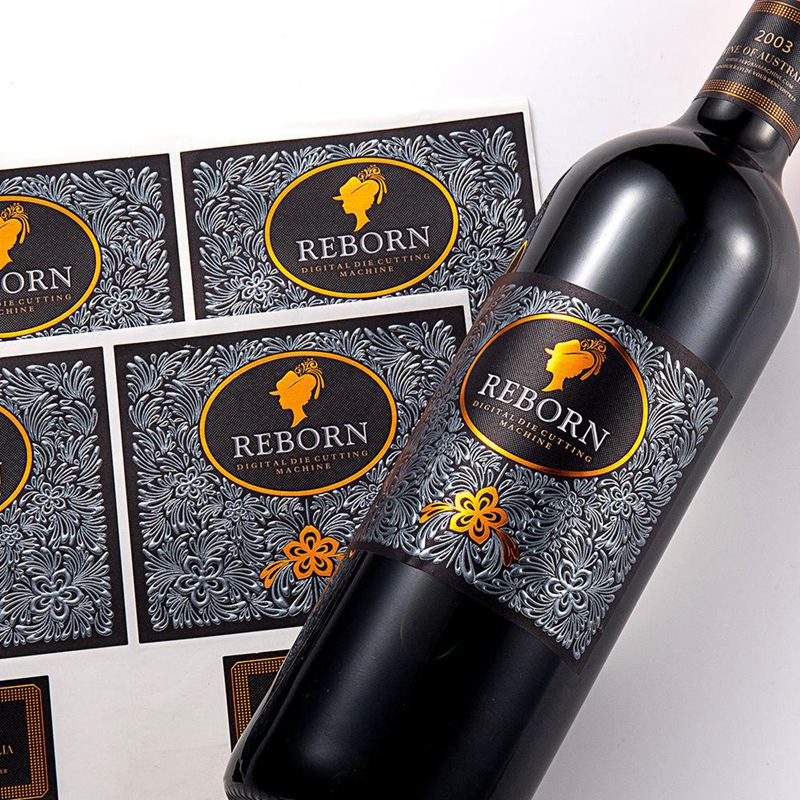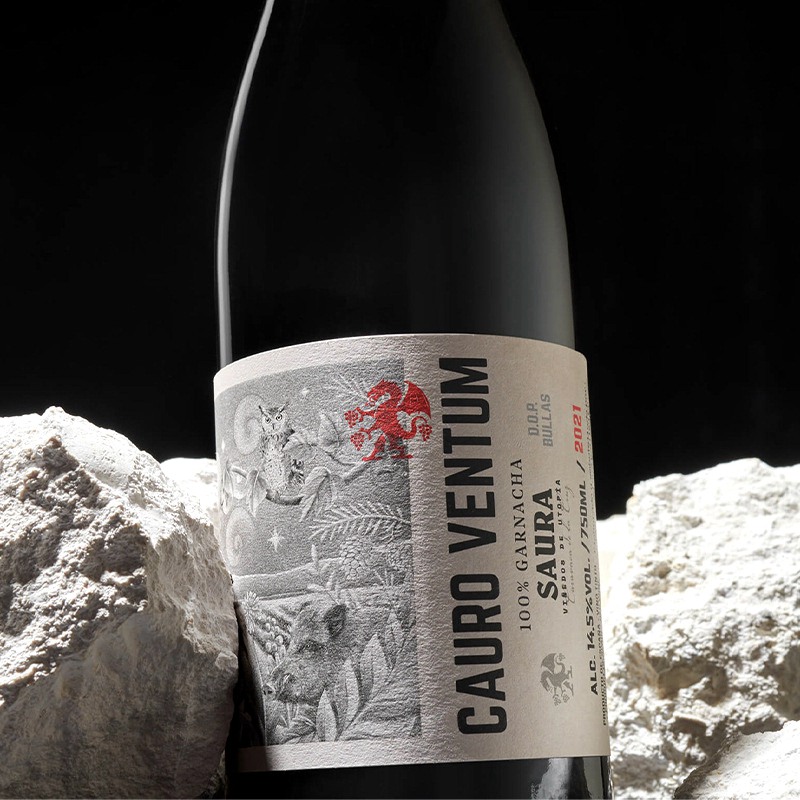 Designing Your Custom Wine Labels
Custom labels create a psychological connection between your brand and your customers. Incorporating your winery's logo, color scheme and unique design elements into your labels reinforces your brand image at all touch points. Create a psychological connection between your brand and your customers, encouraging them to choose your wines on the shelf.
We offer a wide selection of printing equipment and raw materials to help you create labels that reflect your unique brand image.
Printing Methods: Crafting Perfection
Choosing the right printing method is crucial to achieving the desired look and quality for your personalized wine labels. Let's examine the printing options available:
Digital printing offers flexibility and is suitable for small to medium-sized label runs. It allows for intricate details, vibrant colors, and quick turnaround times. If you need a limited quantity of labels with complex designs, digital printing is the way to go.
Digital printing can print variable components such as text, images, numbers and barcodes randomly in the label design or through a database, for example, printing a unique number or name on each label, which provides a certain degree of protection against counterfeiting
Offset printing is a traditional method that shines when producing personalized wine labels in large quantities. It excels in precise color matching and consistent high-quality output. If you plan to order a substantial volume of labels, offset printing can be cost-effective.
Consider the material of the label. In addition to common paper labels and vinyl labels. Successful wine brands like to use special textured paper materials and gold foil processes to add specialness to their.
Specialty Paper Applications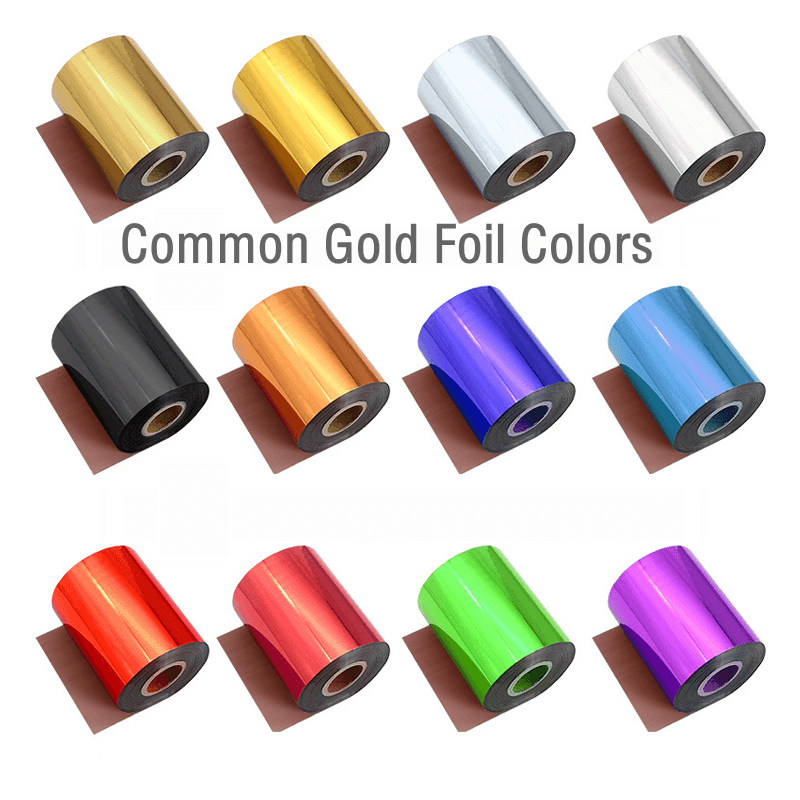 Gold foil effects in a variety of colors are a more common choice for wine labeling processes. We have assembled a collection of common and high quality gold colors for you to choose from!
Any customized metallized color you want can be attached to the self-adhesive by high temperature heat pressing of electrified aluminum film. With the embossing and embossing process, it makes the metal feel 3D. Realize more shocking effect.
The left picture below is foil stamping green and the right picture is foil stamping with embossing effect.

When you don't want to order in large quantities, and you want a small, beautiful gold leaf effect. We can do that too.
We achieve the effect of imitation hot stamping by printing on the surface of silver metallic material to simulate the color of hot stamping film.
This is the solution to the problem that traditional hot stamping requires a hot stamping plate, which cannot be produced in small quantities due to cost constraints.
This simulates not only gold, but also the metallization of any Pantone color!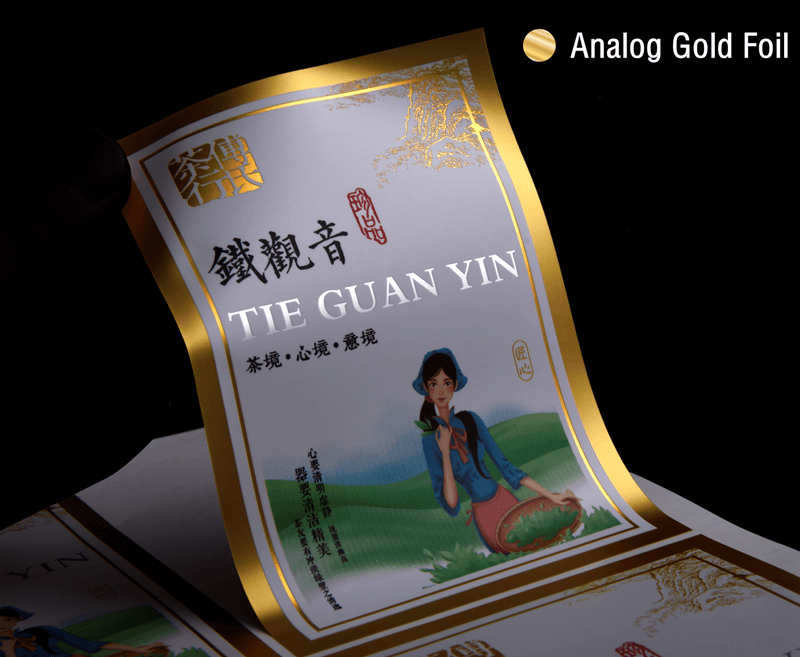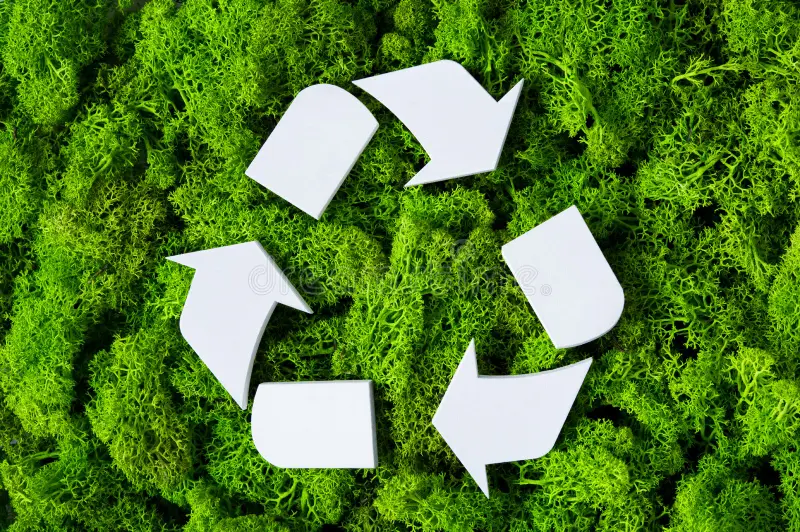 Eco-Friendly Personalized Wine Labels
Sustainability is no longer a trend but a responsibility. Consider opting for eco-friendly materials when designing personalized wine labels. Recycled paper or labels with eco-friendly adhesives align with environmentally responsible practices.
Beyond materials, make responsible choices in production and distribution. Minimize waste by ordering the right quantity of labels, avoiding overproduction. Explore recycling or repurposing options to reduce the environmental footprint of your labels.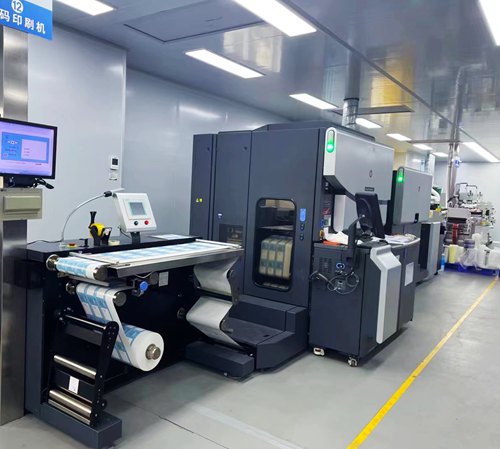 Excellent digital printing and quality inspection equipment
We have introduced the world's most advanced digital printing equipment, which not only boasts production precision, but also extraordinary production speed.
Together with the fully computerized color and printing inspection and quality control equipment, the quality of the finished products has been greatly improved.
Brands realizing sales growth
It has been proven that many brands continue to increase sales by constantly optimizing the brewing process and the prominent design of the labels.