Pvc acrylic candy clear boxes packaging with lid
Clear plastic candy box is a new trend in product packaging. Then transparent packaging boxes made from plastic are not only elegant, but they are cost-effective also.
Therefore, they provide a good view of the packaged product to the customers and helps them to make perfect buying decisions.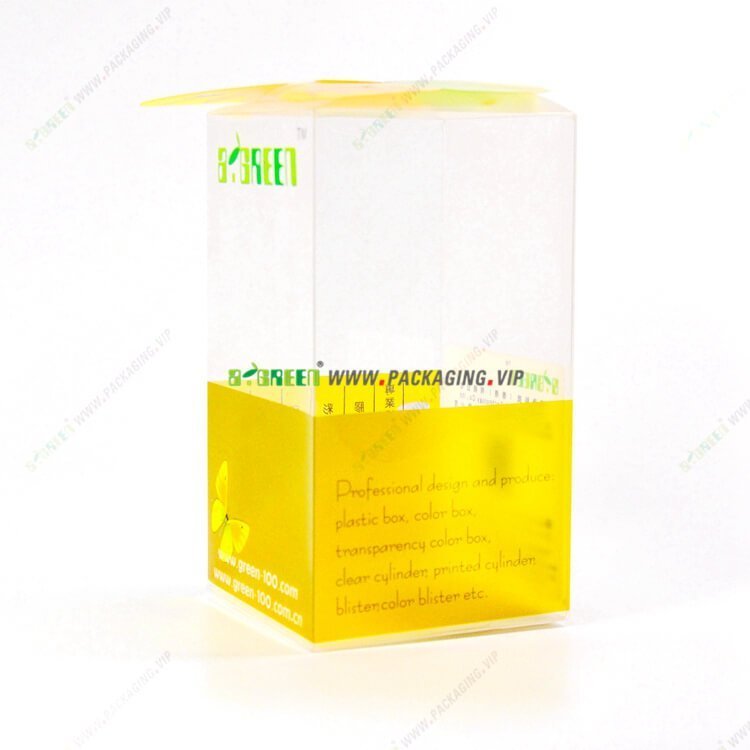 So the current article details some good plastic box packaging for product packaging:
Firstly, clear plastic candy box is strong enough to hold product. Then they can be flipped open from both top and from bottom.
Secondly, it comes flat and can be easily assembled before use. Besides, there is strong bottom to hold product . It can show gift well.
Thus, we will flat soft plastic box, 20pcs/bag. Then we will put the then into carton.
Finally, improving your products attractiveness by using these clear plastic candy box .
By the way, we do custom sizes and printing.
Once you confirm order with us, then we will draw blank die cutter to you.
Then you can put printing into it. Our designer will send the final draft to you to confirm design before printing.
The most important thing is that if you want to fold box assembly. Then may we suggest to choose auto lock bottom.
Because this is structure help you save time on assembly due to automatic bottom.
Therefore, please use them to package and display your products, then you will never have to look elsewhere.
As a result, take a look at the choices available here for more detail.
Uses range:
Of course for all kinds of retail products. For example:Gift, fishing lures, screwdrivers and crafts,fruit.