Acetate transparent PVC folding box Plastic Packaging Boxes
clear PVC folding packaging garnered 68% more attention than products in a paper box. Product visibility and secure package format make cartons and boxes both practical and attractive, especially combined with decorative designs which significantly increase shelf appeal.
transparent PVC folding boxes are a new trend in product packaging. Then transparent packaging made from plastic is not only elegant, but they are cost-effective also.
[fusion_youtube id="https://youtu.be/UFCI8pCOYsY" alignment="" width="" height="" autoplay="false" api_params="" hide_on_mobile="small-visibility,medium-visibility,large-visibility" class="" css_id=""][/fusion_youtube]
| | |
| --- | --- |
| product Number | GREEN-05 |
| Material | PVC, RPET, PET-G, A-PET,PP |
| Size | As custom Or we will suggest it. |
| Templates | Customized templates or standard templates can be supplied for your needs |
| Printing | full colors CMYK or silk-screen printing, Hot silver /gold stamping |
| Packaging details | supply all kinds of packing options, according to customers' requirements: shipping marks,20PCS/Pack. |
| Payment Terms | T/T, Western Union, Paypal. |
| Sample lead time | 3-5 working days |
| Production lead time | 7-10 working days |
| Shipping Details | by sea/air, according to customers' requirements. |
We give you a full spectrum of options, including a gable top, sleeves, and an ever-popular handle box. We also offer a variety of closures: auto-bottom, straight tuck, and 1,2,3 closures. We can work with any requirement your product demands.
Our experienced team will expertly guide you through every step of the process in creating your clear box packaging from design and prototype, to print, to manufacture and delivery to you.
Acetate PVC Folding Box
This box has been designed by us using good quality plastic polymers. The plastic used to manufacture this packaging box is eco-friendly and hence does not pose any threat to the environment.
The plastic used is thick and durable which provides excellent protection to the packaged product.
Plastic Folding Packaging Boxes
Firstly, this style of packing can show your product more perfect.
Second, scratch resistance it can show your product is not easy to dirty. Finally, the automatic bottom box is easy to fold. Save time to fold and save labor costs.
The automatic bottom box offers a higher level of security that other packaging solutions just cannot beat.
Through, the cost of these boxes will be higher than the cost of regular boxes, but the automatic-lock boxes can save more labor costs when assembled. Auto lock boxes are perfect for packaging products such as retail gift and cosmetics.
Featuring automatic bottom closure, Auto lock boxes are easy to assemble.
Additionally, these boxes feature a lock slot located on the top panel and a locking tab that's located on the upper part of the front panel. The auto-lock cap can be opened by pressing the auto-lock cap down.
Therefore, please use them to package and display your products, then you will never have to look elsewhere.
We can customize all kinds of plastic packaging boxes with environment-friendly degradable PVC/PET/PP
Uses range:
Of course for all kinds of retail products. For example baby products, Gifts, fishing lures, screwdrivers and crafts, and fruit.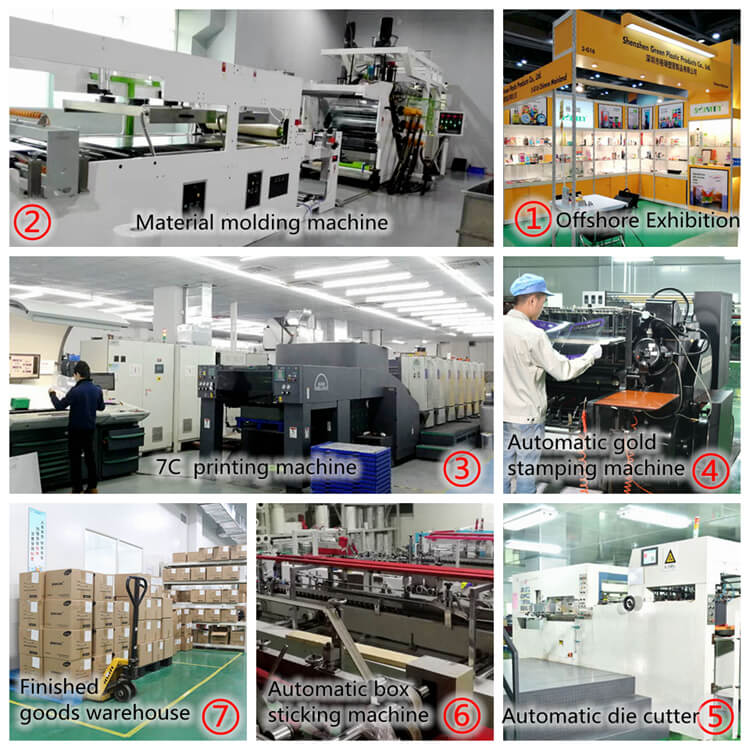 Contact us for free acetate box samples and solutions