The best way to protect your inside products is to keep your products from moving. Custom thermoform, vacuum form inserts or blister packs do the job perfectly. We can do the mould based on your inside products, the cavity of insert/blister fits your products well. Combined with our transparent packaging solutions, your product will stand out on the shelf.
      Blister packaging is an inexpensive option for creating packages which are durable, transparent, and good looking. We make a variety of shapes box and you can custom a blister pack which will show your product in the best way. Although we want to provide our customers a very competitive price, we will not sacrifice quality to do so. All products are tested for clarity, wall thickness and dimensional before leaving our factory.
We make it easy
Agreen packaging is a one-stop shop which can provide good service. Our one-stop service including design, printing and mass production. This is a cost-effective, eye-catching packaging solution which will help you to win in the marketplace.
We're fast. We're efficient
From big orders to small orders, no matter what the project, we have a solution. And we're always on service. You just need to give us a call or email and tell us your requirements, we will try our best to give you solutions and meet your requirements.
We help build your brand and your business
Let me know more info about your products, we will create a packaging solution which can build your brand, from the concept to manufacture to retail display.
Our experienced design and production team delivers retail packaging solutions and ideas, using high quality materials and equipment to create a superior finished clear packaging product on time and on budget. We coordinate your project and work with your design and marketing team from initial concept, to the finished product. We are committed to upgrading our equipment and facilities to meet the demands of an ever-changing packaging industry.
The project management team at agreen® packaging is always willing to produce samples for your consideration and approval. We use state-of-the-art CAD systems to layout your design and maximize plastic material usage. We then produce your samples in the chosen materials and thickness that best suits your packaging design needs.
A clear plastic blister pack can be used in conjunction with a cardboard blister card to keep the product in full view for the customer to examine. The blister packaging is attached to the blister card through a heat-sealing process that allows the product to be displayed in a wide variety of methods. While this heat sealing process can be done with highly automated equipment, the use of blister packs is somewhat limited to light weight items. For heavier contents, a plastic clamshell would be an excellent consideration.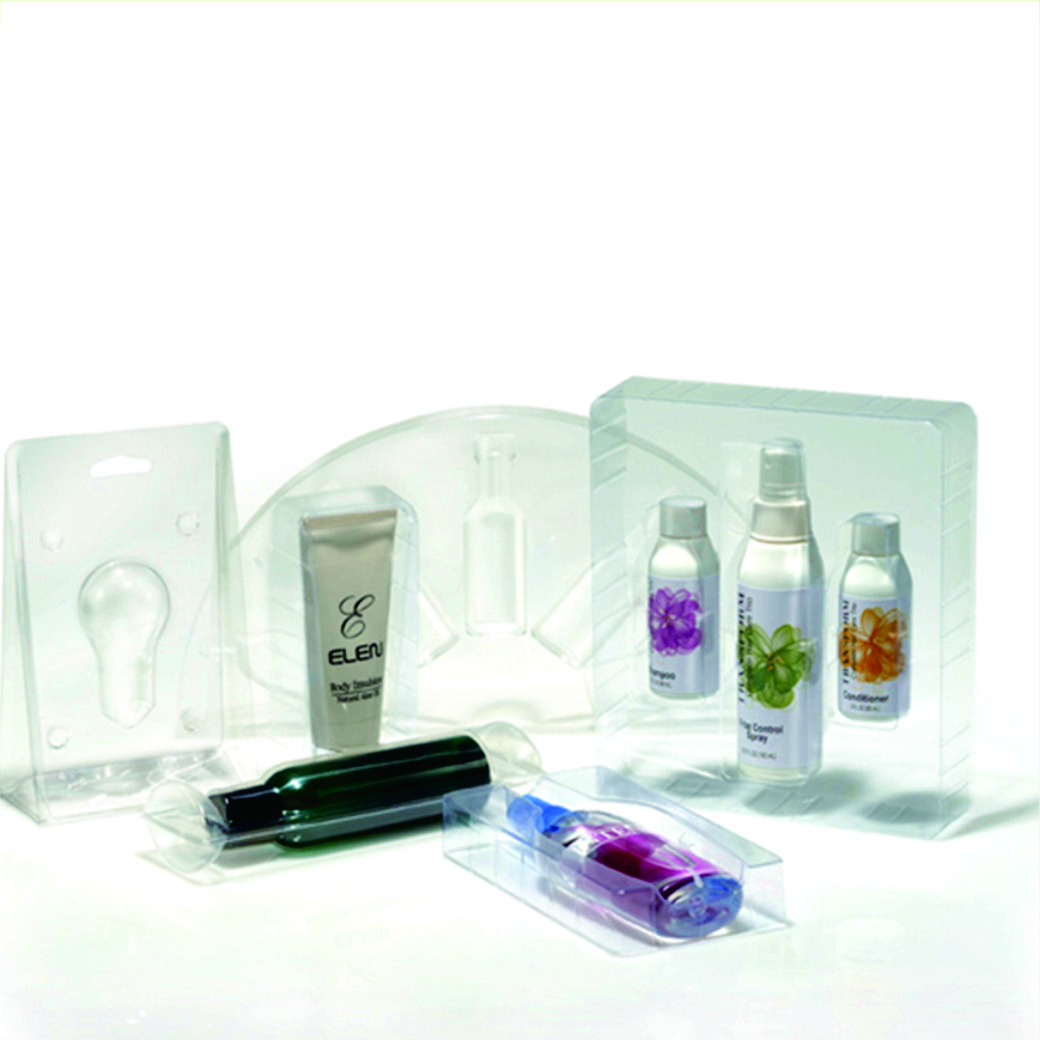 Common uses for a plastic thermoformed tray include packaging inserts or shipping trays. Depending on the end use, plastic materials used to manufacture a tray can vary. For shipping, storage, and material handling trays, less costly materials can be used to provide a durable and protective tray without the need for clarity. Our design team will work with you to determine the best design and material for your application. All trays are carefully manufactured and stack packed to insure quality and ease of use at your plant, plus save on shipping and storage. If a separate lid is required, we can design and manufacture this as well, or you may want to inquire about a clamshell tray. We will be happy to review your needs for all types of plastic trays.
Typical applications for plastic trays include:
Medical and dental instrument trays、Packaging inserts、Food packaging trays、Shipping and storage trays、Material handling trays、Electronics……
We can thermoform product packaging in many specialty materials like ESD (Static Dissipative) HIPS (Color matched insert trays) and Flocked material (Velvet like coating for gift items). Thermoforming with specialty materials can make a good package great.
Clamshell packaging has been a popular choice among manufacturers for decades as it allows consumers to view the product while minimizing theft and damage. Clamshell containers are durable and can be used with interchangeable printed inserts so that one plastic clamshell can often be used to package a number of products that are similar in size. Finally, empty clamshells nest well which minimize shipping costs and reduces the need for storage space.
Making great quality thermoformed parts at a competitive price has always been our idea of how product packaging should work. Let us help package your great idea