How to Assemble a Face Shield
How to Assemble Face Shield assembly? Today I want to introduce a new style for face shield which you can assemble it by yourself. This kind of face shield can save the shipping space which means that you can save the shipping cost. In order to save shipping cost, most of the clients would choose this kind of face shield.
Here are the advantages for this face shield:
1. Face shield can protect you from splash/dust/spray which the face mask can't.
2. Clear material won't effect your sight view.
3. If you print your company logo on the face shield, it can make customers remember you well.
4. Anti-Fog material won't effect your behavior. When you wear the face shield and take a breath, there will have fog. But our face shield won't have fog on the surface, because our material is anti-fog material.
Face Shield Assembly Instructions
Plastic Face Shield Assembly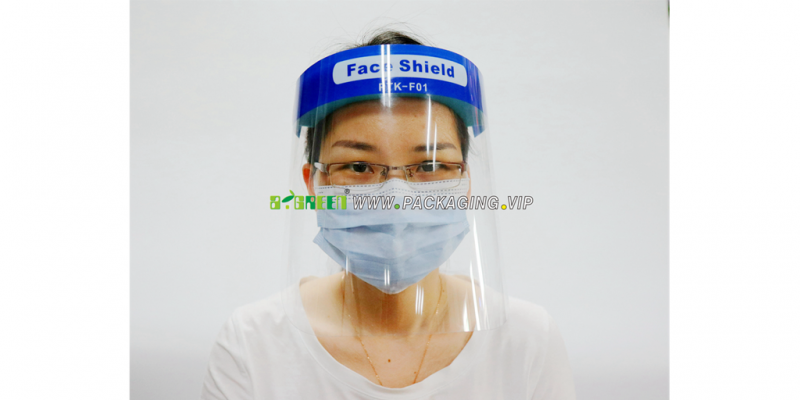 Face Shield Detailed Information:
The following are the details for this face shield, contact me if you are ready to place an order!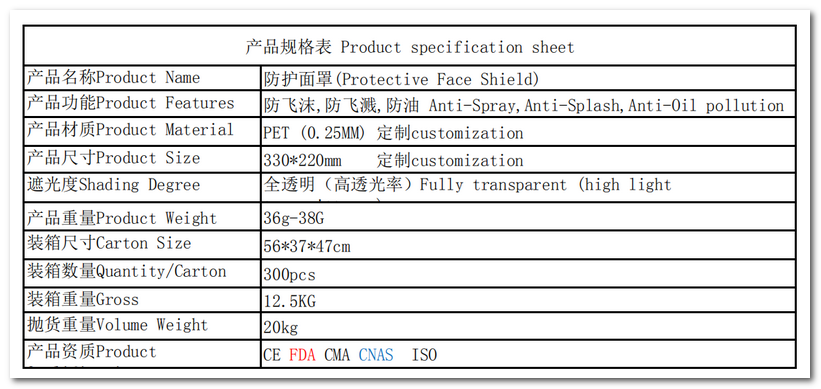 Which part of the face shield you can custom?
The size of the face shield. The regular size for face shield is 330*220mm. If you want to change the size, we accept it.
Material. Different material have different price. The material we used is anti-fog PET material. We have high production standard and we won't let our clients down. But if you want to control the cost, we also can change material for you according to your target price.
The material's thickness. The material we use for face shield is 0.25mm PET material. You can custom thicker material(0.3mm, 0.35mm, 0.4mm, 0.45mm……) or thinner material(0.2mm, 0.15mm…..).
Printing. Of course, you can have your own printing. If you have no requirements for printing, we will do the regular two colors printing as picture shows. The printing will effect the price. Show us your design or tell us how many colors it will be, we can calculate the best price for you.
Sponge Style. You can choose the curve sponge or just normal flat sponge. And you also can choose the color.
Face Shield Assembly Video
If you're still confused about the picture instruction and don't know how to assemble a face shield, you can click this video to see more:
[fusion_youtube id="https://www.youtube.com/watch?v=lJnE9Mds3tI" alignment="" width="" height="" autoplay="false" api_params="" hide_on_mobile="small-visibility,medium-visibility,large-visibility" class="" css_id=""][/fusion_youtube]
How we pack the face shield in cartons?
If you want to see more style for face shield, please click here: Clear Face Shield Protection When Coronavirus