Different Styles Konjac Sponge Packaging Box
There have different styles konjac sponge packaging box products in the market. How to make your products outstanding? Which kind of sponge packaging design do you want? Maybe you can find the answers from this article.
sponge packaging design
sponge packaging box
If you want your clients that can see the inside products, maybe you can consider to use clear plastic material such as PVC/PET material. Plastic material can pack the products well and it also can let the clients see the inside products clearly.
sponge pack size
We accept custom products. So you can custom the size of packaging and the printing. Because we have done many packaging for clients before, we have some regular size for the konjac sponge products. If you are interested in knowing more info, please contact our sales for more confirmation.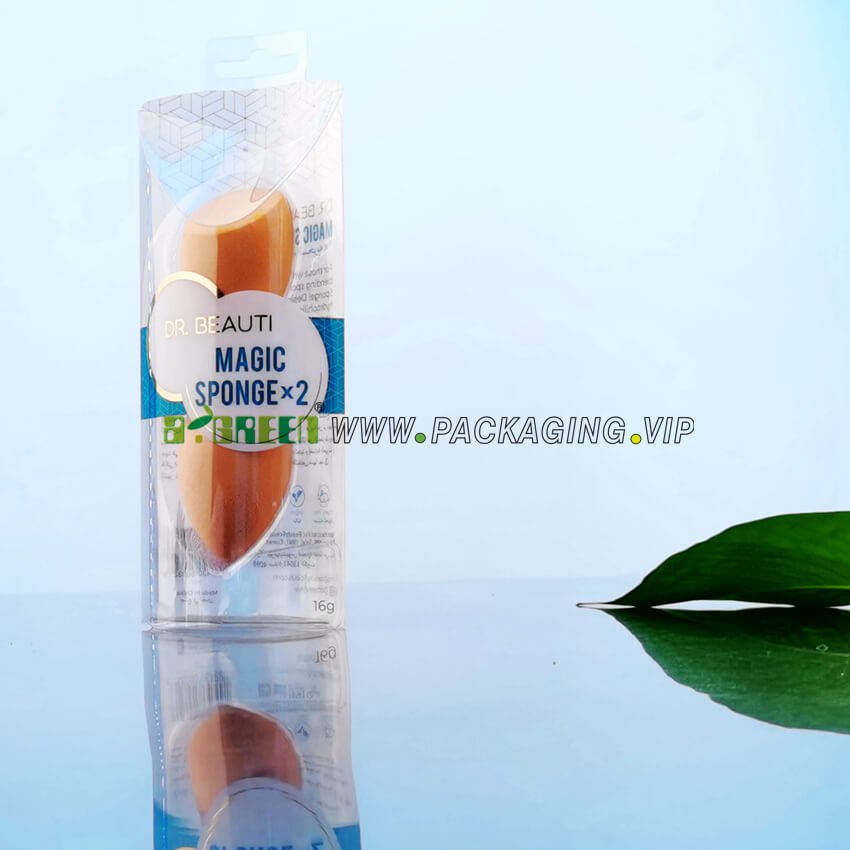 Normally, there don't have seller use all paper box to pack the makeup sponge in the market. Because the colorful makeup sponge is their charcter to attract the clients' attention. Therefore, you can see the packaging for makeup sponge in the market is clear plastic box or clear tube. Even though you can see there have paper box, it must be the paper box with clear window.
beauty sponge pack
According to our experience, usually the seller would choose beauty sponge pack combo. They would do the packaging box which can container several beauty sponge, such as one big sponge and one small sponge or double sponges pack but different color. If you want to make the same series, tell us your requirements, then we can give you some suggestions.
Most of the clients would choose the normal plastic box to pack the makeup sponge. But there also have some clients want the packaging box stronger, so makeup sponge case box would be the better choice. What are the differences between normal plastic box and makeup sponge case box? The answer is the material thickness and craft. The thickness of the case box is thicker than normal plastic box. Usually the case box need to create the mould and the mould fee is expensive. At the same time, the minimum order quantity for case box is very high.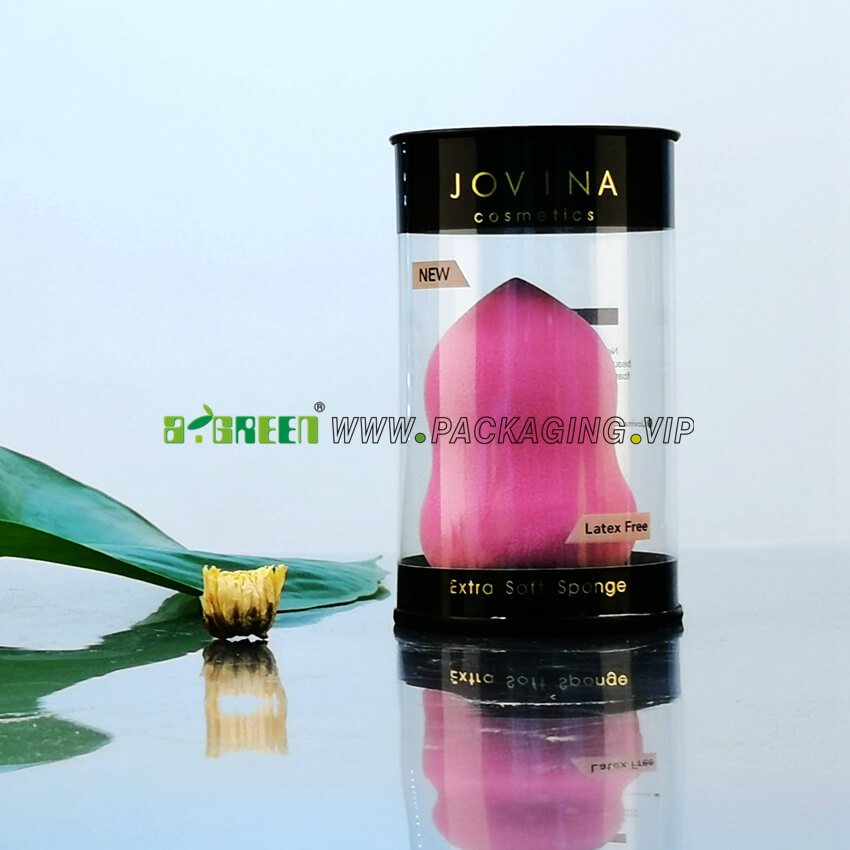 What we talked below is plastic box packaging, but there also have other interesting makeup sponge packaging, that is clear plastic tube. Clear tube packaging for makeup sponge can be the storage container for clients to keep the sponge clean. We have several regular size for the small makeup sponge tube. If you want to create new size, we also can do it for you. We accept custom products, you can custom the size and printing.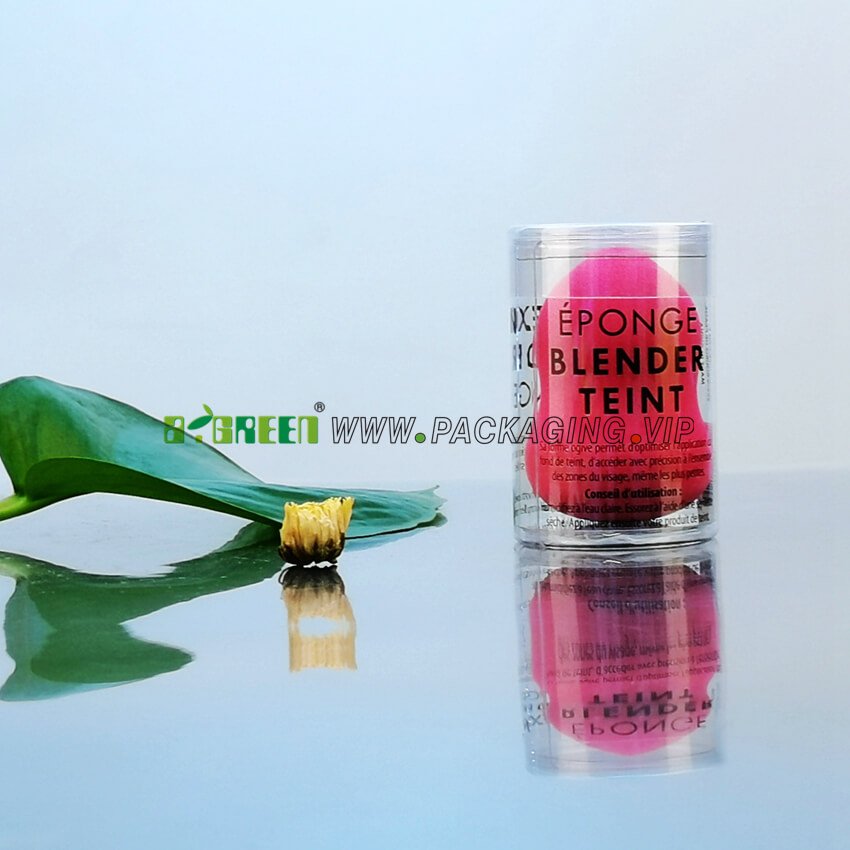 konjac sponge box
Not only we can If you want to make your konjac sponge looks more high-grade, maybe you can consider to use glossy box konjac sponge with inside blister. The inside blister can prevent the konjac sponge from moving. Clear plastic box with inside clear blister is a kind of good konjac sponge packaging that you can try.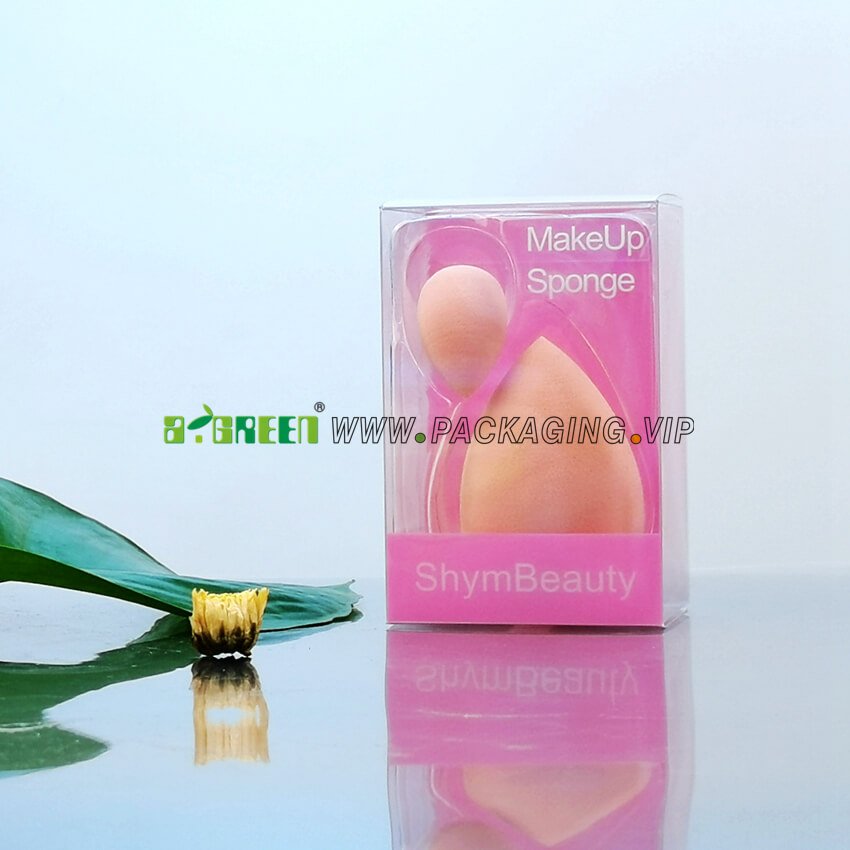 Ask for inquiry
Our company have specialized in packaging field for 10 years with our own factory. If you want to know more information about makeup sponge packaging, contact us without any hesitation.