Empty golf ball boxes, clamshell packaging for golf balls, golf ball paper, plastic tube packaging, luxury gift box, and postal box are our areas of expertise From design to manufacturer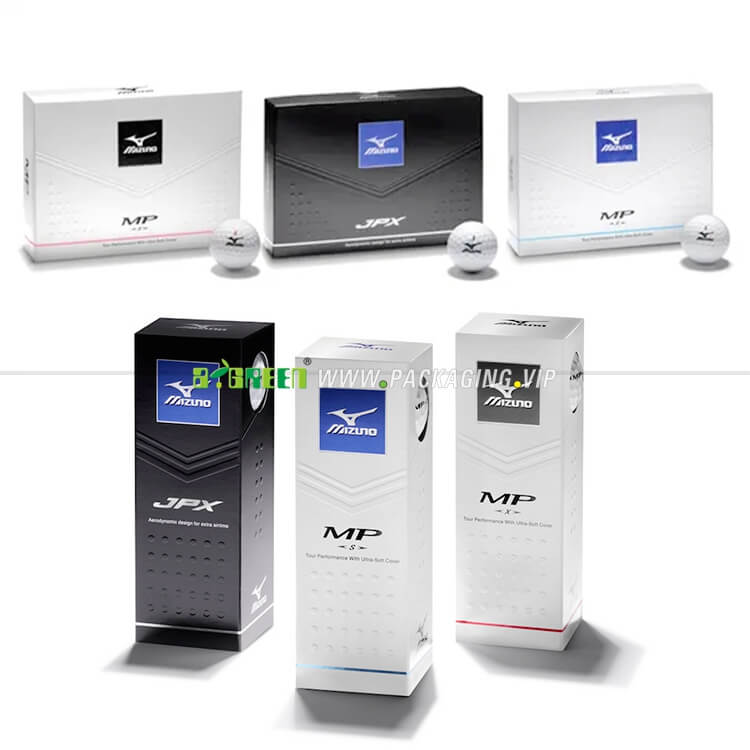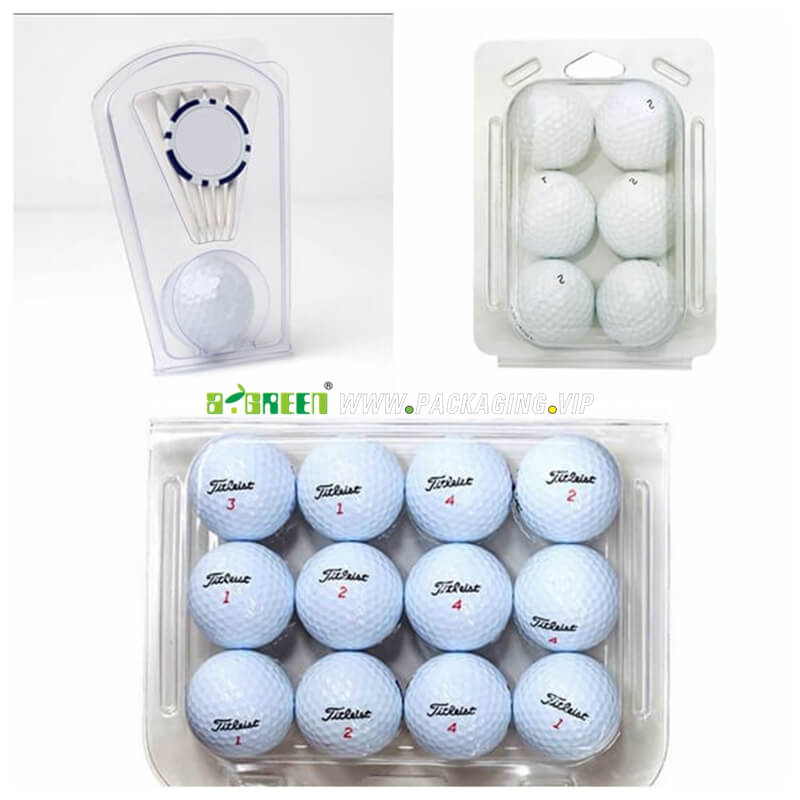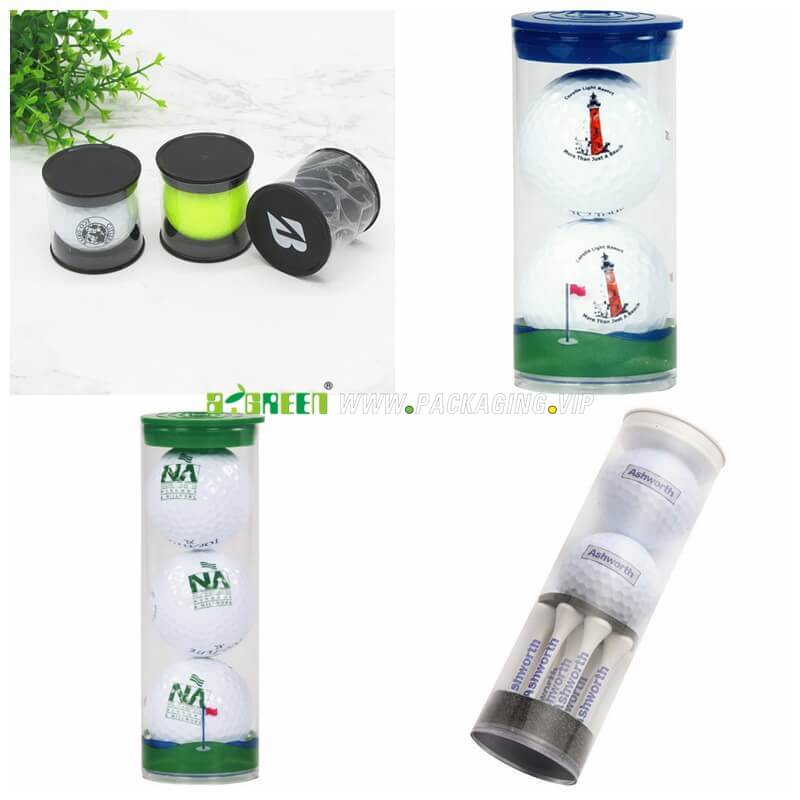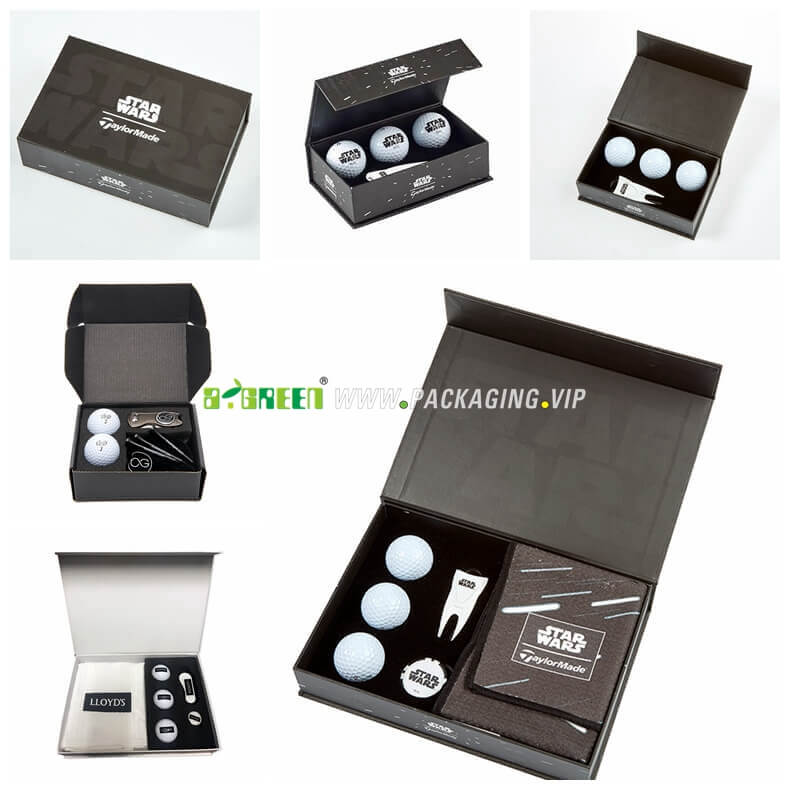 The importance of a good golf ball box packaging Protection
The primary purpose of a golf ball packaging box is to protect the golf ball from any damage that could happen during transport, handling, and storage. Packaging retains the product intact throughout its logistics chain from manufacturer to the end-user. It protects the product from humidity, light, heat, and other external factors. This is the most important purpose of packaging. Because of that, it is not unusual to end up with far more packaging than the actual product. Especially when ordering items from online stores. The amount of packaging waste the product leaves behind can be really staggering. All in all, packaging's purpose is to protect, but there is a difference between intelligent and well-designed packaging and packaging with no fit-to-purpose design.
Choosing the Right Packaging
When it comes to choosing the right luxury packaging for your golf gift, there are a few things to consider. First, you'll want to choose packaging that's the right size for your golf ball. You don't want the ball to move around too much inside the packaging, as this can damage the ball. You'll also want to consider the material of the packaging. Luxury packaging can be made from a variety of materials, including cardboard, paper, plastic, and metal. Each material has its own advantages and disadvantages, so it's important to choose one that meets your needs.
Benefits of Luxury Golf Ball Packaging
Luxury gift packaging can take a simple golf gift to the next level. It adds an element of surprise, excitement, and elegance that is sure to impress the recipient. Luxury packaging can also protect the gift from damage during transportation and storage. Additionally, luxury packaging can be reused or repurposed, making it a sustainable option that's good for the environment.
Does the proportion of investment in Golf Ball Packaging affect the sales volume?
As we know, the first impression is very important no matter for the person or product. Therefore, how to make your golf ball packaging outstanding on the product's shelf is a good question to think about. So the first impression of the package determines the high probability of sales
Empty golf ball boxes - Cardboard Golf Ball Boxes
Brand Identity: Customization options, such as printing logos, brand colors, and graphics on empty golf ball boxes, enable brands to reinforce their identity and create a consistent brand experience. This branding effect contributes to long-term brand recognition and customer loyalty.
Marketing and Communication: Customization allows manufacturers to communicate important information about the golf balls, such as ball type, compression, and performance features. This eliminates the need for separate information inserts, reducing additional costs.
Enhanced Aesthetics: Tailoring the design and aesthetics of empty golf ball boxes to match the brand's image enhances the overall product presentation. Eye-catching and visually appealing packaging can attract customers and justify premium pricing.
Differentiation: Customization allows brands to stand out in a competitive market. Unique packaging designs and features can differentiate their golf balls from competitors, helping to create a niche and justify premium pricing.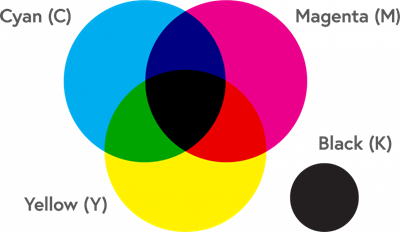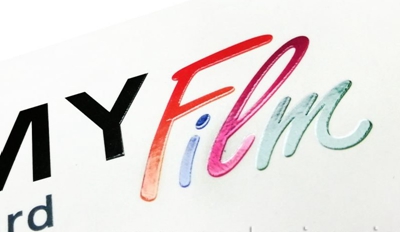 plastic clear golf ball packaging box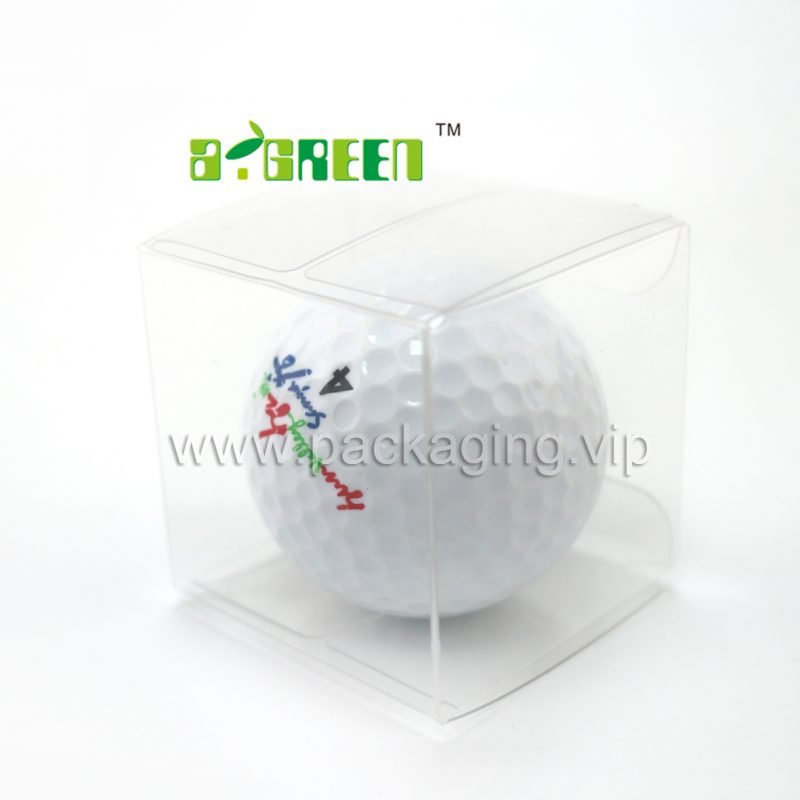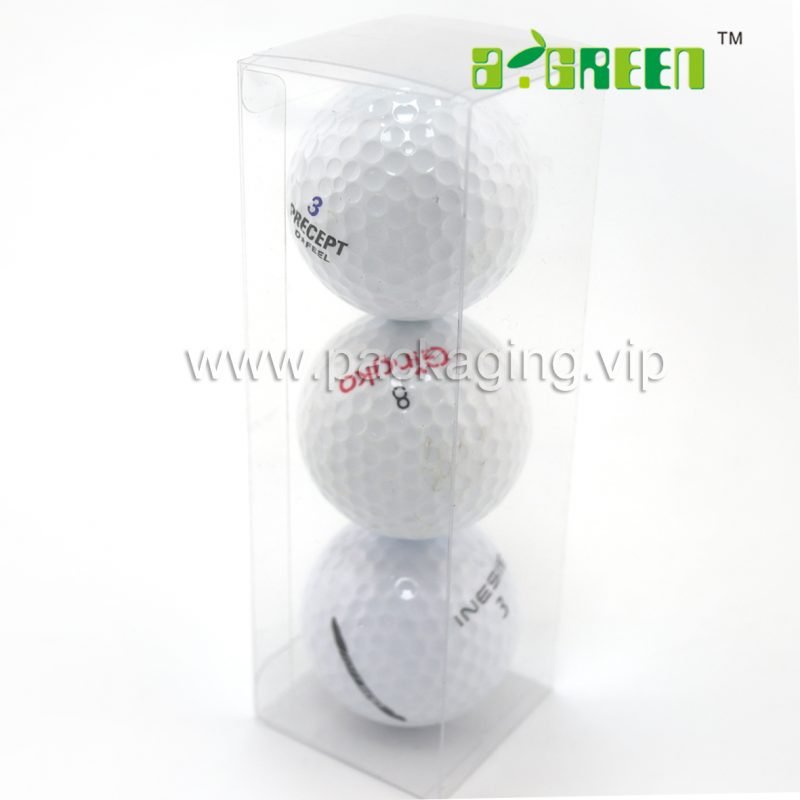 Introducing our plastic clear golf ball packaging box, the perfect solution to showcase your golf balls with elegance and style. Crafted with high-quality, transparent plastic, this packaging box offers a captivating view of the golf balls inside, making it an ideal choice for retail display and gifting.
Material: plastic has PVC and PET material, each material has 0.3mm,0.35mm, 0.4mm, and 0.45mm. PET material can be recycled, with environmentally degradable characteristics
Customization time: 7-10 days.
Crystal Clear Display
Our plastic clear golf ball packaging box is designed to provide a crystal-clear display of your golf balls. The transparent plastic offers unobstructed visibility, allowing customers to see the golf balls' texture, color, and brand markings. This captivating display creates a premium presentation that elevates the perceived value of your golf balls.
Secure Protection
Beyond its visual appeal, our plastic clear packaging box ensures secure protection for your golf balls. The durable plastic material offers excellent resistance against impact and scratches, safeguarding the balls during transportation and handling. The snug fit of the box prevents movement, minimizing the risk of damage and ensuring the golf balls arrive in pristine condition.
Versatile Size Options
Our plastic clear golf ball packaging box comes in various size options to accommodate different golf ball quantities. Whether you need packaging for individual golf balls, sets, or custom assortments, we have the right size to fit your specific requirements. The versatility of our packaging allows for easy customization based on your golf ball offerings.
clamshell golf ball packaging - golf ball clamshell packaging
Fully transparent, it can usually stand or hang on store shelves.Recyclable, biodegradable plastic Thickness and capacity can be custom.
Agreen is your go-to expert for custom golf ball clamshell packaging that caters to your specific needs. Whether you need packaging for a single golf ball or a set, our versatile clamshell packaging is designed for easy assembly and offers ample space for customization, including printed color cards to introduce and promote your brand, adding a touch of sophistication to your packaging.
Effortless Assembly for Any Quantity
Our clamshell packaging is designed with user convenience in mind. It is easy to assemble, allowing for quick and efficient packaging of golf balls, regardless of the quantity. Whether you need to package individual golf balls or sets of multiple balls, our clamshell packaging ensures a seamless and hassle-free process.
Customizable Printed Color Cards
At Agreen, we understand the importance of brand promotion and personalization. With our customizable printed color cards, you have the perfect opportunity to introduce your brand, showcase your logo, and share key information about your golf balls. This personalized touch not only adds credibility to your brand but also enhances the overall packaging aesthetics.
Elevate Your Brand Image
With our custom golf ball clamshell packaging, you can elevate your brand image and create a lasting impression on your customers. The sleek and professional design of our packaging reflects the high-quality of your golf balls, instilling confidence and trust in your brand. Whether displayed in retail stores or shipped directly to customers, our packaging helps make a memorable impact.
plastic tube for golf balls - Customized height and branding
Introducing our plastic tube for golf balls, a practical and convenient storage and transportation solution for your golfing needs. Crafted with high-quality, durable plastic, this tube is designed to keep your golf balls secure and protected while on the move.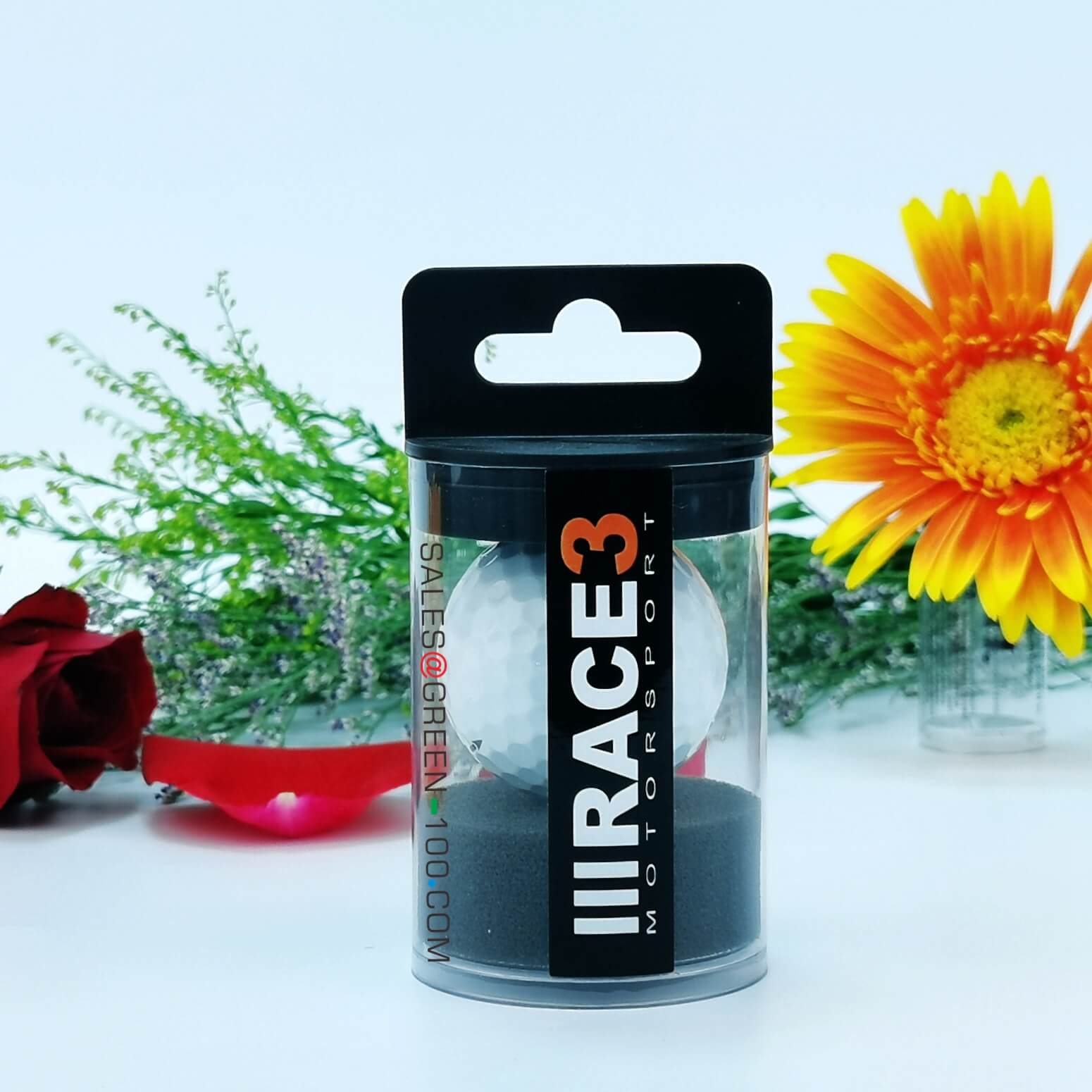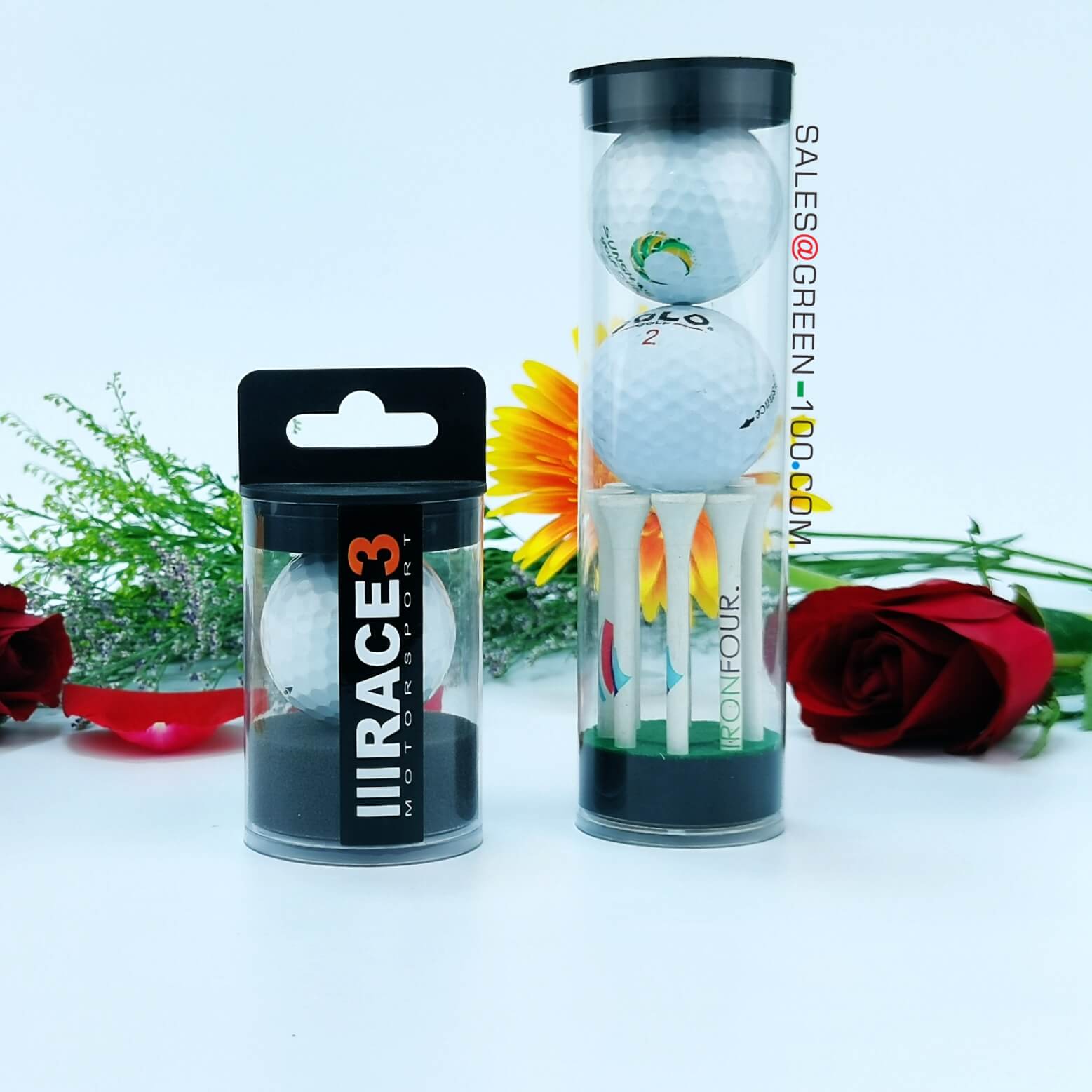 Compact and Portable
The compact and lightweight design of our plastic tube makes it highly portable. It easily fits into your golf bag or backpack, providing easy access to your golf balls when you need them. Its streamlined shape allows for efficient storage without taking up unnecessary space.
Easy Dispensing
The twist-off cap design of our plastic tube allows for easy dispensing of golf balls. Simply twist open the cap, and your golf balls are ready for use. This quick and hassle-free dispensing feature makes it convenient during practice sessions or when retrieving golf balls on the course.
Visibility and Identification
The transparent plastic material of the tube offers visibility, allowing you to quickly identify the contents inside. Whether you have different golf ball types or colors, our plastic tube makes it easy to grab the right ball without any confusion.
Reusable and Environmentally Friendly
Our plastic tube is reusable, making it an environmentally friendly choice for golf ball storage. Instead of using single-use plastic bags or containers, our tube offers a more sustainable option for organizing and carrying your golf balls.
The golf balls tube has a permanently sealed bottom and a plastic lid with a thumb tab/strap for easy removal.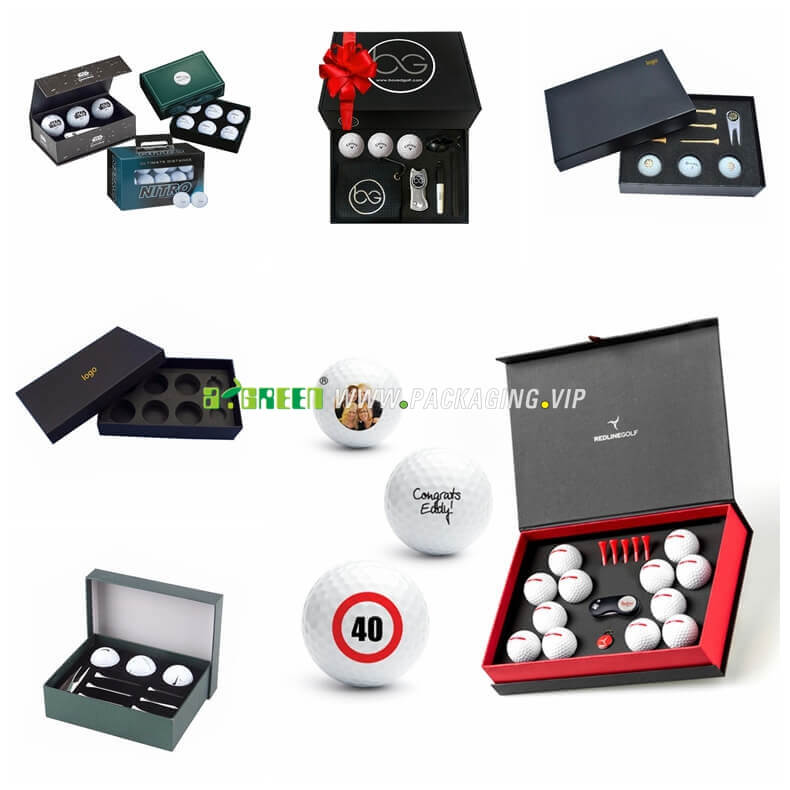 The gift box set can also hold the ball pins and some exquisite gifts
Customizable for Personalization
Personalization is key to making a gift special. Our golf ball gift box offers various customization options, allowing you to add a personalized touch. Whether it's adding the recipient's name, a special message, or a logo, our customization services make each gift box unique and meaningful.
Secure and Protective Packaging
While elegance is essential, protecting the contents is equally important. Our golf ball gift box provides secure and protective packaging for your golf balls. The sturdy construction of the box ensures that the golf balls stay safe and intact during transportation and handling.
Premium Gift Presentation
Our golf ball gift box adds a premium touch to your gift presentation. When presented to recipients, it conveys a sense of thoughtfulness and care, making it an unforgettable gesture that leaves a lasting impression.
Eco-Friendly Options
We care about the environment, and our golf ball gift box is available in eco-friendly options. Choose from sustainable materials and printing techniques to align your gift with eco-conscious values.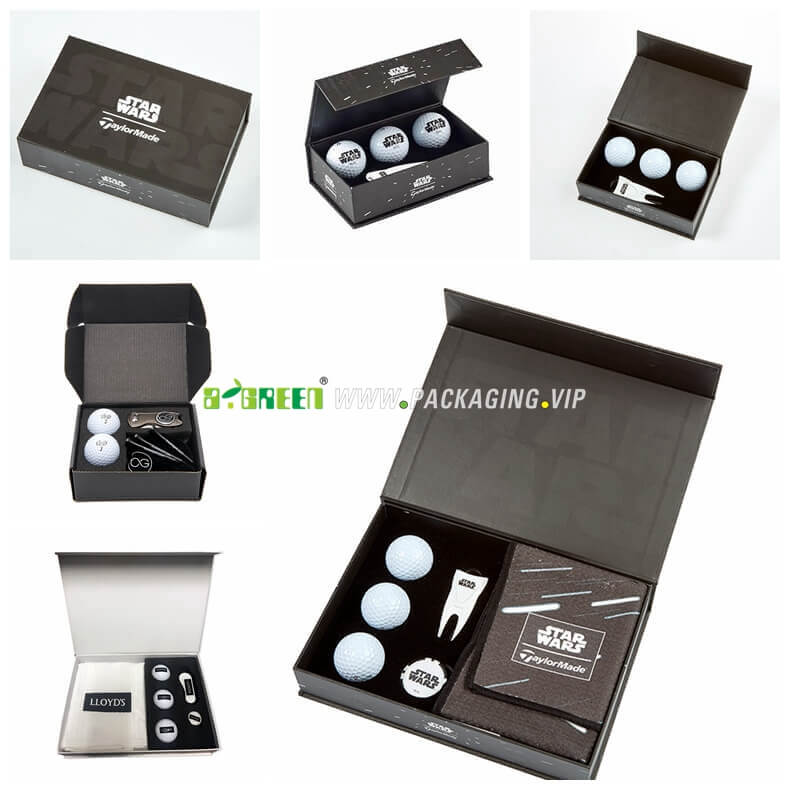 With black EVA lining, to ensure safe transportation and to meet the visual effect[/caption]
Gift boxes have two styles, one is the lid with the base box, and another one is the magnetic box. All of these gift boxes match with a black EVA tray to hold the golf balls. EVA tray insert is very light and it has a different color. According to our experience, most of the clients would choose black color EVA to insert. Because the black color EVA insert matches the gift box well and makes it looks more high-grade.
Golf Ball Gift boxes are more delicate than other storage containers, the thickness is about 2mm which means that the quality is the strongest among all the other styles of packaging. Certainly, the target market for the gift box is very clear, that is the high-end market. In other words, the gift box won't be cheap. The disadvantage of the gift box should be the large shipping volume because it can't be folded as a thin paper/plastic box. If you want to save shipping costs, sea shipping would be the best shipping way. You can purchase a large quantity one time to equal the sea shipping cost.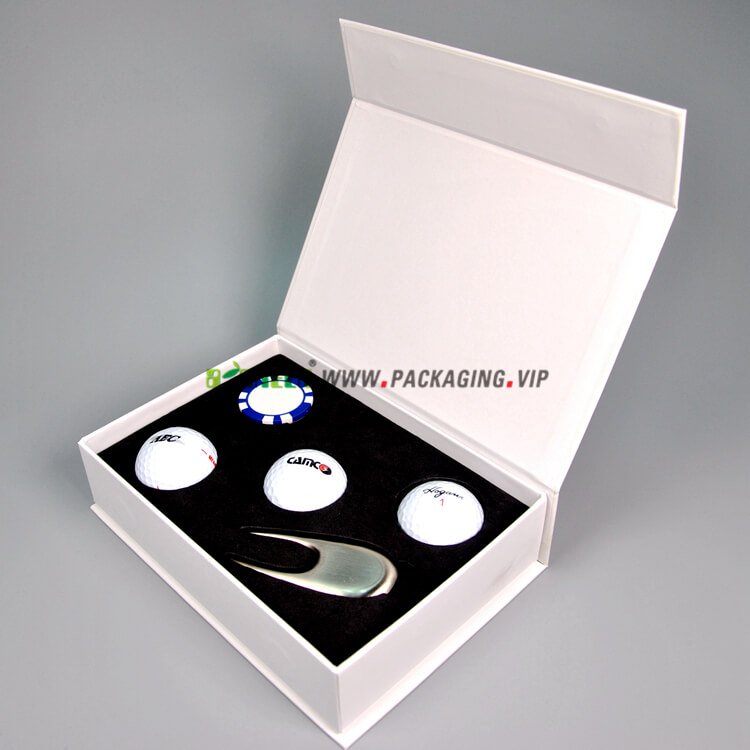 Magnetic gift boxes only have thick material, it is about 2mm and it can't be folded. The front side of the lid has a magnet and the base's front has a magnet, so it is very easy to close it.
Logo design
Judicious use of colors is a critical element of designing any gift golf ball box. Color is one of the simplest and most effective strategies of branding. Color schemes are the first visual cue of the gift box to the recipient, you can ask your designer to design some colorful designs or make your logo more impressive.
Printing craft
Besides the material and attractive logo, you also can do special printing crafts to attract the customer's attention. For example, the printing craft has hot stamping golden printing and embossing, and UV spot. You can choose the craft according to your printing design.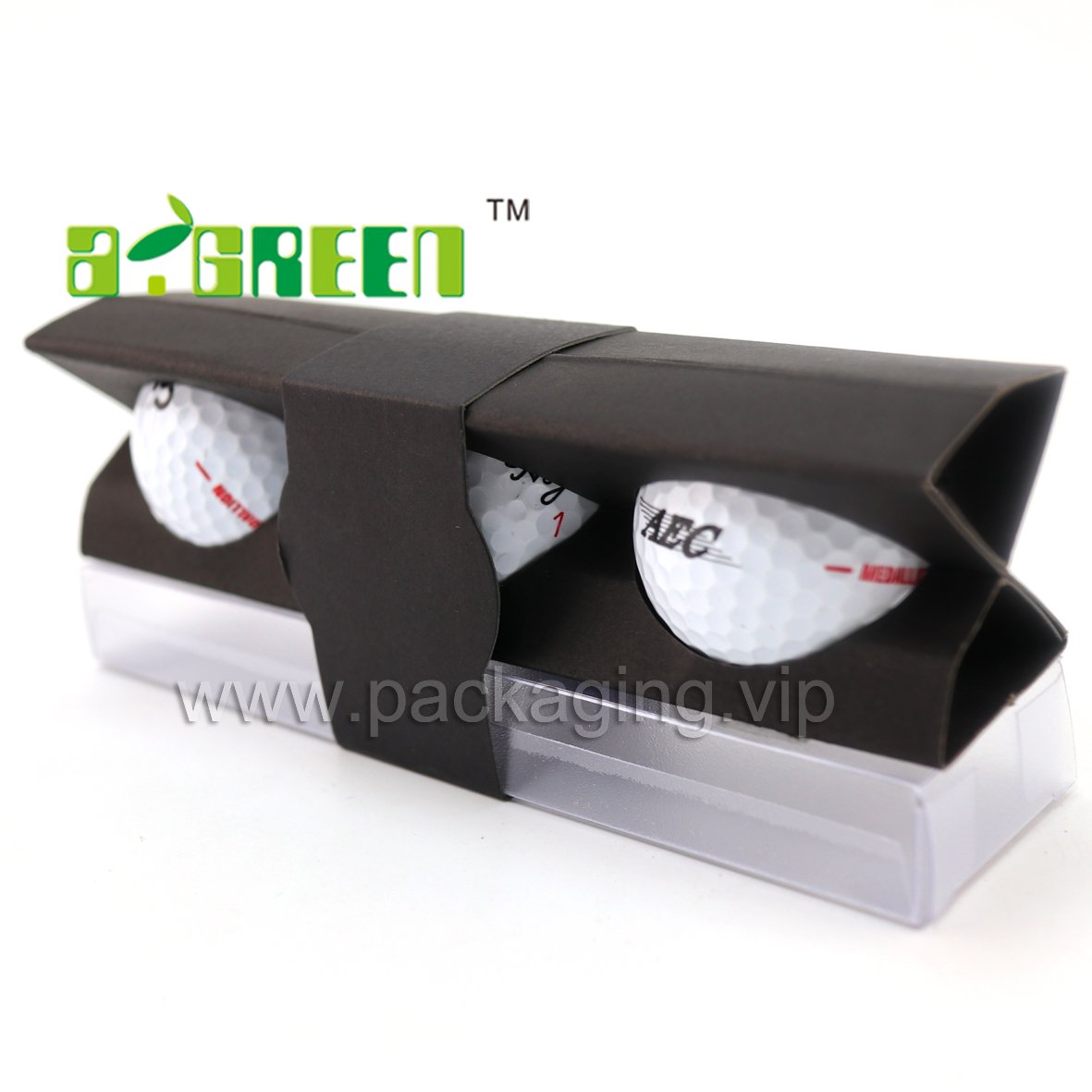 Understanding the target market and your budget
If you want your products to sell well, it is important that you understand your target market and the product positioning. This is the first step before you start your business. You need to do market research and decide the target price of your product. Then you can know the budget of the packaging for the products.
For the packaging, a professional person should do professional work. We are a professional packaging supplier who specialized in the packaging field for 12 years. Tell us your target price then we can give you some suggestions and you can make the final decision. That is a win-win situation for both of us.
Choosing the golf ball packaging box according to your budget
Not only does the product have different levels, but the packaging of the product has different levels. Good packaging can improve the product level. Some people may think the packaging is a kind of waste, but we have to admit that packaging would affect the customer's choice. Would you buy a product with good-looking packaging or buy a product without packaging? I think the answer is quite clear.
We also know the importance of environmental protection, this is the reason why we called agreen packaging. We want our clients to know the importance of green. The material we used is an eco-friendly material and we insist on avoiding unnecessary waste for production. The client tells us their golf ball packaging cost and golf ball packaging design, we can give some professional advice to them to save waste and save the clients' costs.
We are a professional golf ball packaging wholesale supplier, contact us if you need to design a golf ball packaging box.