Empty golf ball boxes, clamshell packaging for golf balls, golf ball paper, plastic tube packaging, luxury gift box, and postal box are our areas of expertise From design to manufacturer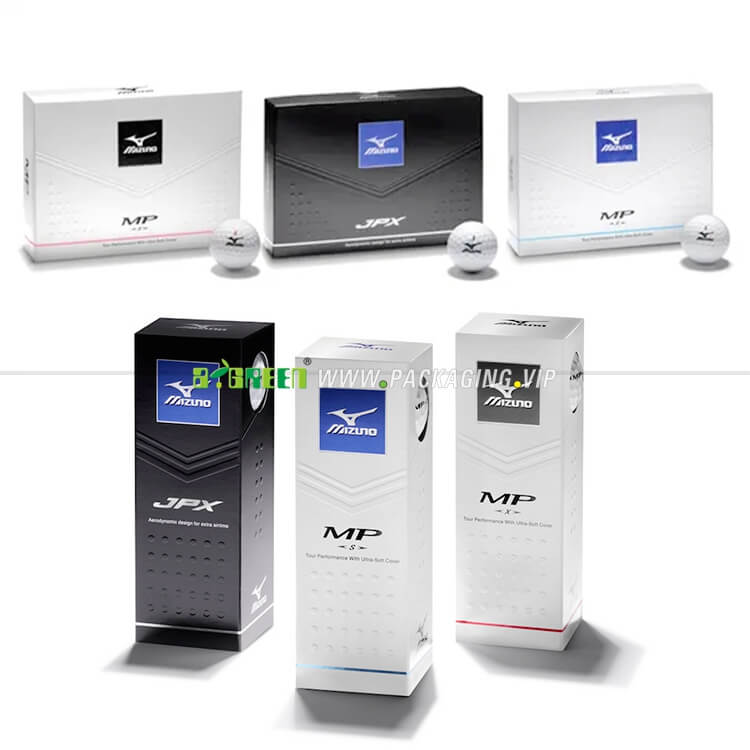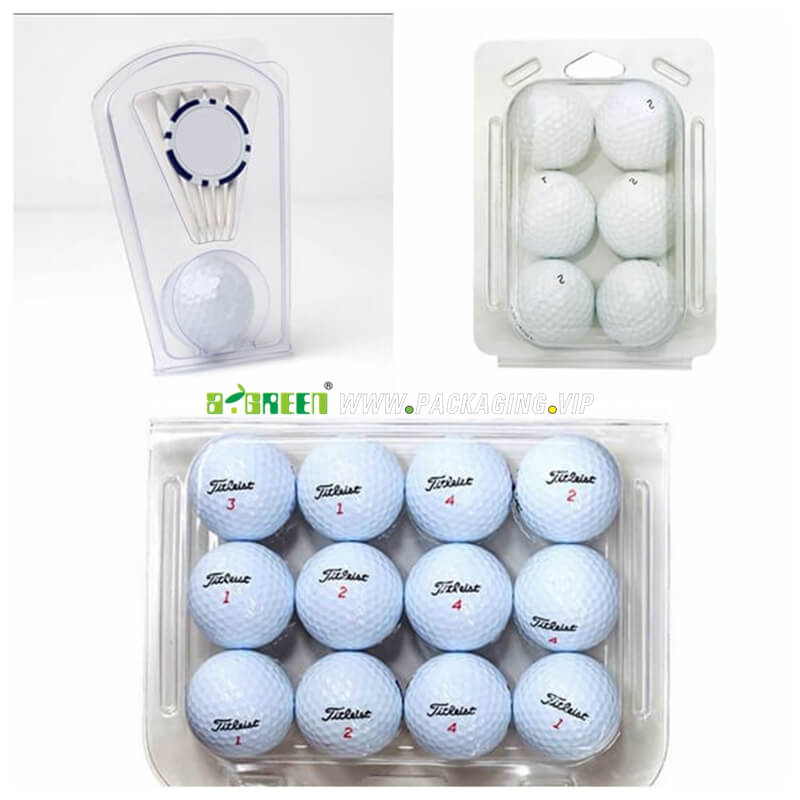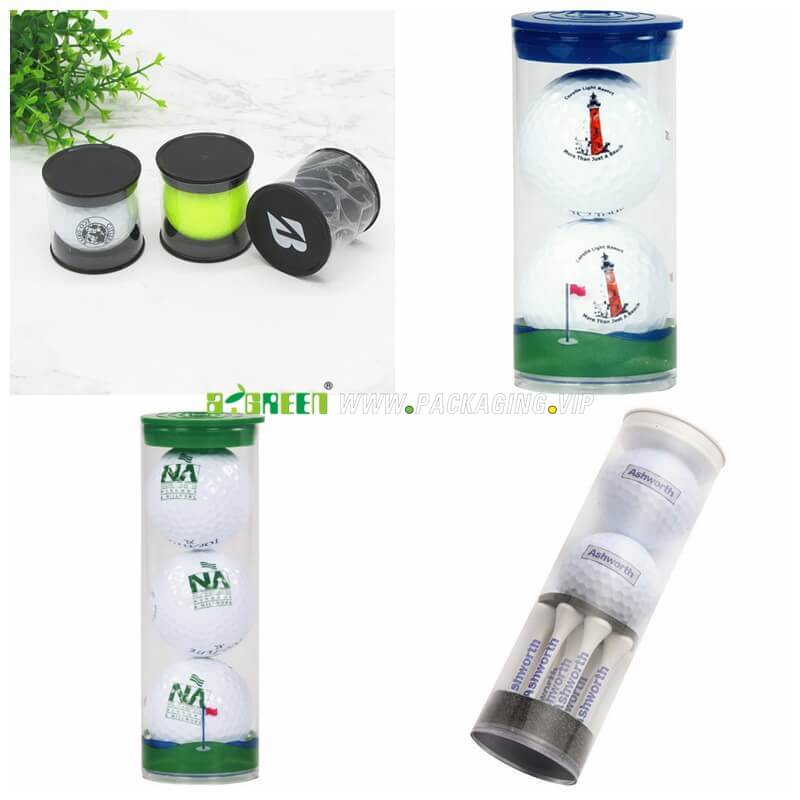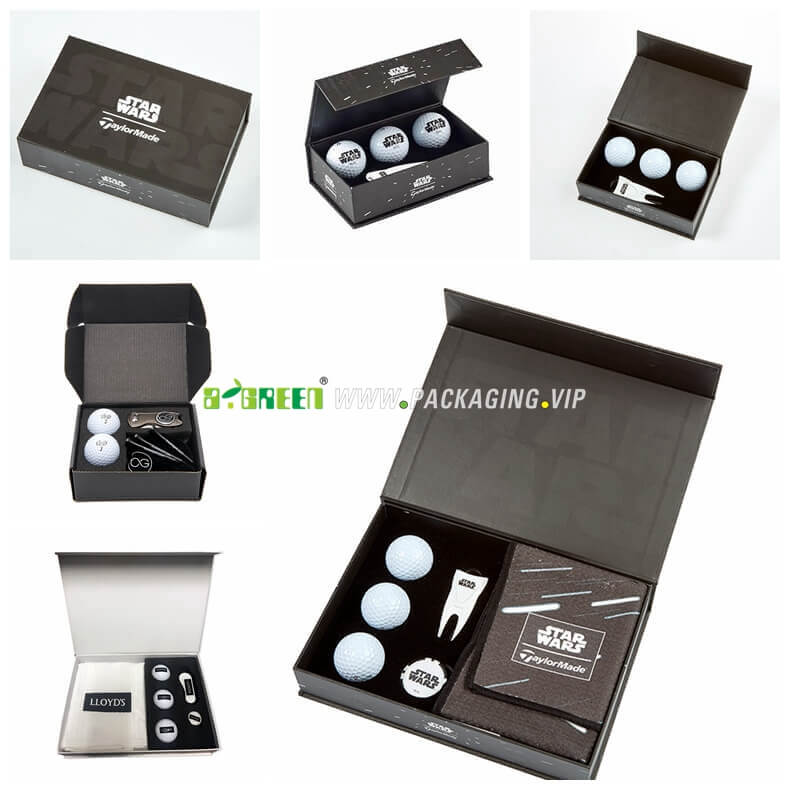 The importance of a good golf ball box packaging Protection
The primary purpose of a golf ball packaging box is to protect the golf ball from any damage that could happen during transport, handling, and storage. Packaging retains the product intact throughout its logistics chain from manufacturer to the end-user. It protects the product from humidity, light, heat, and other external factors. This is the most important purpose of packaging. Because of that, it is not unusual to end up with far more packaging than the actual product. Especially when ordering items from online stores. The amount of packaging waste the product leaves behind can be really staggering. All in all, packaging's purpose is to protect, but there is a difference between intelligent and well-designed packaging and packaging with no fit-to-purpose design.
Choosing the Right Packaging
When it comes to choosing the right luxury packaging for your golf gift, there are a few things to consider. First, you'll want to choose packaging that's the right size for your golf ball. You don't want the ball to move around too much inside the packaging, as this can damage the ball. You'll also want to consider the material of the packaging. Luxury packaging can be made from a variety of materials, including cardboard, paper, plastic, and metal. Each material has its own advantages and disadvantages, so it's important to choose one that meets your needs.
Benefits of Luxury Golf Ball Packaging
Luxury gift packaging can take a simple golf gift to the next level. It adds an element of surprise, excitement, and elegance that is sure to impress the recipient. Luxury packaging can also protect the gift from damage during transportation and storage. Additionally, luxury packaging can be reused or repurposed, making it a sustainable option that's good for the environment.
Does the proportion of investment in Golf Ball Packaging affect the sales volume?
As we know, the first impression is very important no matter for the person or product. Therefore, how to make your golf ball packaging outstanding on the product's shelf is a good question to think about. So the first impression of the package determines the high probability of sales
Empty golf ball boxes - Cardboard Golf Ball Boxes
Single or multiple golf ball paper boxes packaging, easy to change the size, and custom LOGO.
price: The price is usually $0.1-0.2 depending on the size and quantity of the order
Material: there have many different styles such as single side coated board, double side coated board, gray board, silver paper, and so on. We use grams to judge the thickness of paper, like 250g, 300g, and 350g……Thicker material, higher price. We can give you suggestions for the material if you have no idea.
Customization time: 5-7 days. It has the shortest production time
Surface treatment: CMYK color printing +UV varnish + embossing
Window paper box packaging is suitable for golf balls retail, sell it on Amazon, eBay, and your retail store. The clear window can display your golf balls directly, and all of the window sizes, box sizes, and printing can be customized.
In addition, the ball's paper box can be flat transportation, and the costs of shipping will be better than the freight fee of the gift box.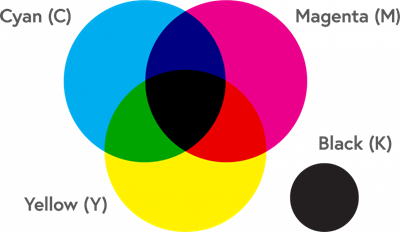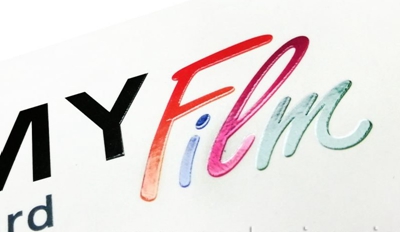 Clear Empty Golf Ball Boxes - Plastic Golf Ball Boxes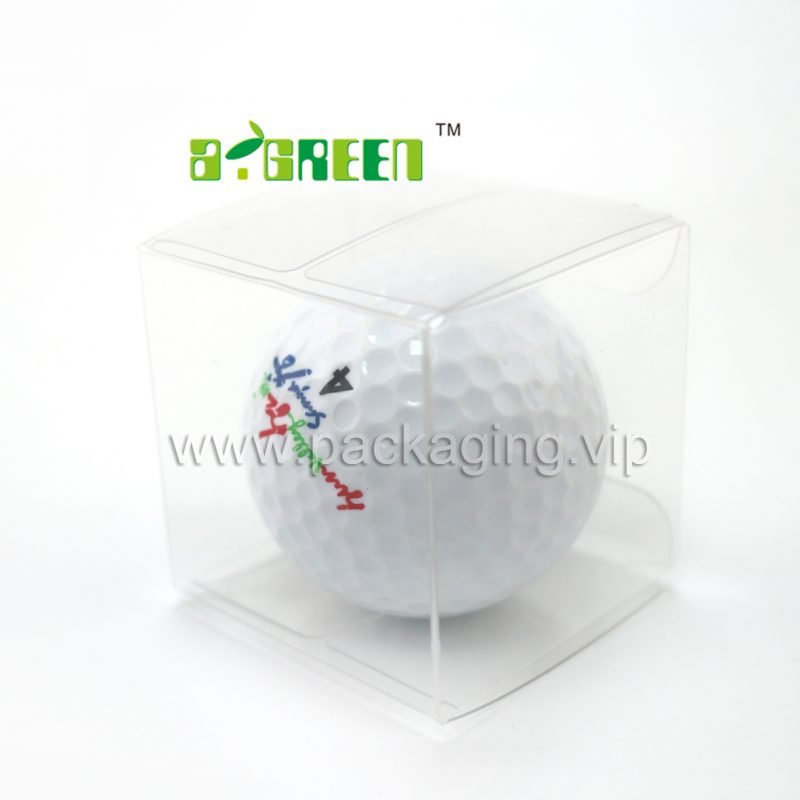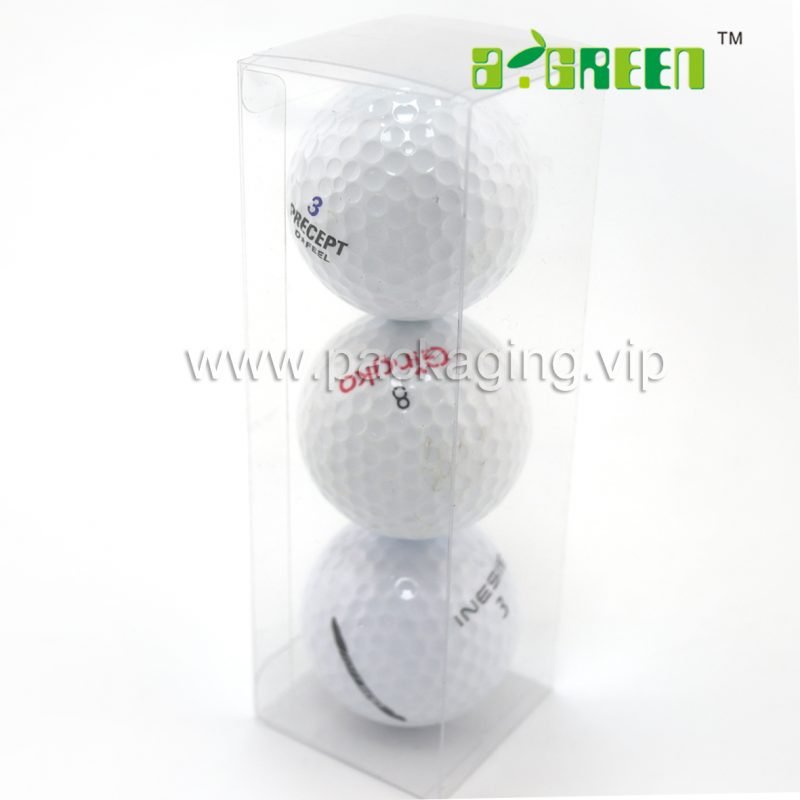 price: The price is usually $0.1-0.2 depending on the size and quantity of the order
Material: plastic has PVC and PET material, each material has 0.3mm,0.35mm, 0.4mm, and 0.45mm. PET material can be recycled, with environmentally degradable characteristics
Customization time: 7-10 days.
Golf ball plastic packaging was made of transparent PVC/PET material ( PET is eco-friendly material, and its costs are higher than the cost of PVC material normally). The transparent packaging can display your golf balls directly. Of course, the plastic material can be printable. If you have your own golf ball package design, Agreen Packaging can customize it for you.
Plastic box for golf balls has the advantages of a low price, can be flat transport, and less freight fee, but you need to fold the box to assemble the products when you receive the flat plastic box.
Golf ball Blister clamshell Packaging - Recycled Golf Ball Boxes
Fully transparent, it can usually stand or hang on store shelves
price: The price is usually $0.1-0.2 depending on the size and quantity of the order
Material: plastic has PVC and PET material, each material has 0.4-0.6MM PET material that can be recycled, with environmentally degradable characteristics
Wholesale clamshell containers are easy to assemble and they can show the whole look of inside golf ball products and accessories very clearly. We accept custom shape clamshells for golf balls products, such as round clamshell packaging or square shape clamshell packaging. We also accept the custom cavity for clamshells, you can design one cavity for several golf balls or you can design one cavity for one ball to prevent it from moving during shipping.
Plastic clamshell containers should be the cheapest packaging among all the packaging styles, it is very suitable for clients who don't have much budget.
We have a golf ball-sized tube that comes with a reusable cover. You can customize the height at will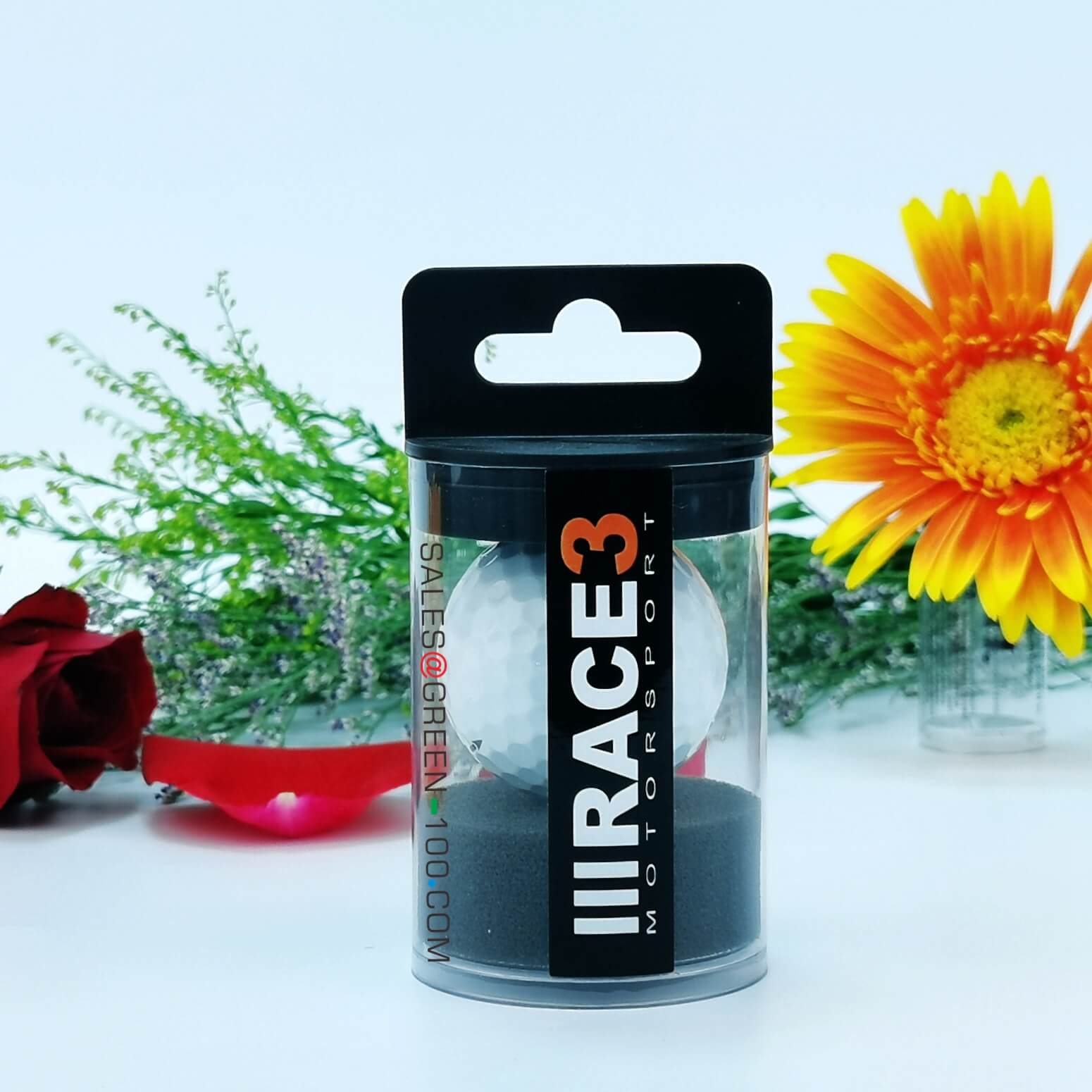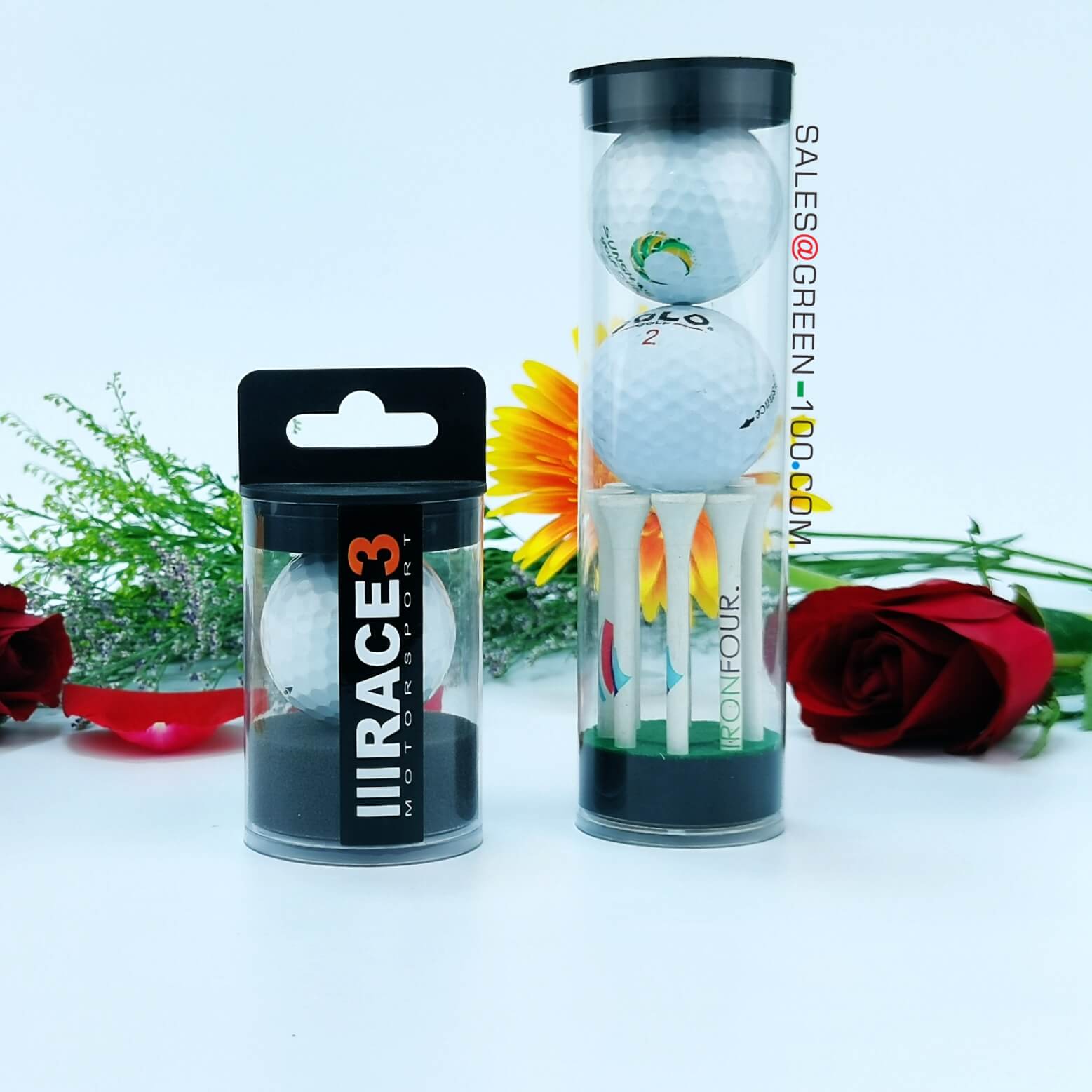 price: The price is usually $0.5-0.8 depending on the size and quantity of the order
Material: plastic has PETG material, and each material has 0.4-0.6MM PETG material that can be recycled, with environmentally degradable characteristics, Usually, it also meets food-grade requirements.
Disadvantages: relatively large volume, not suitable for small batch customization, mass procurement, and sea transportation will increase their competitiveness
Customization time: 10-15 days.
Crystal clear plastic round canisters are sold as golf ball sleeve holders and can be your promotional activity products. Because the golf ball is heavy, normal plastic tubes can't hold the balls well. The material we use for plastic tubes for golf balls is thick and the tube is very strong. Usually, the plastic golf ball tubes would match with an insert tray, it can be a plastic insert or EVA insert. We design the cavity to pack the golf tees and then the top of the golf tees can pack the golf ball.
Agreen Packaging can easy to print your logo or design on the cylinder.
The golf balls tube has a permanently sealed bottom and a plastic lid with a thumb tab/strap for easy removal.
The height of the tube accepts customized based on the number of balls.
Flip belt lining luxury gift box available for custom size and LOGO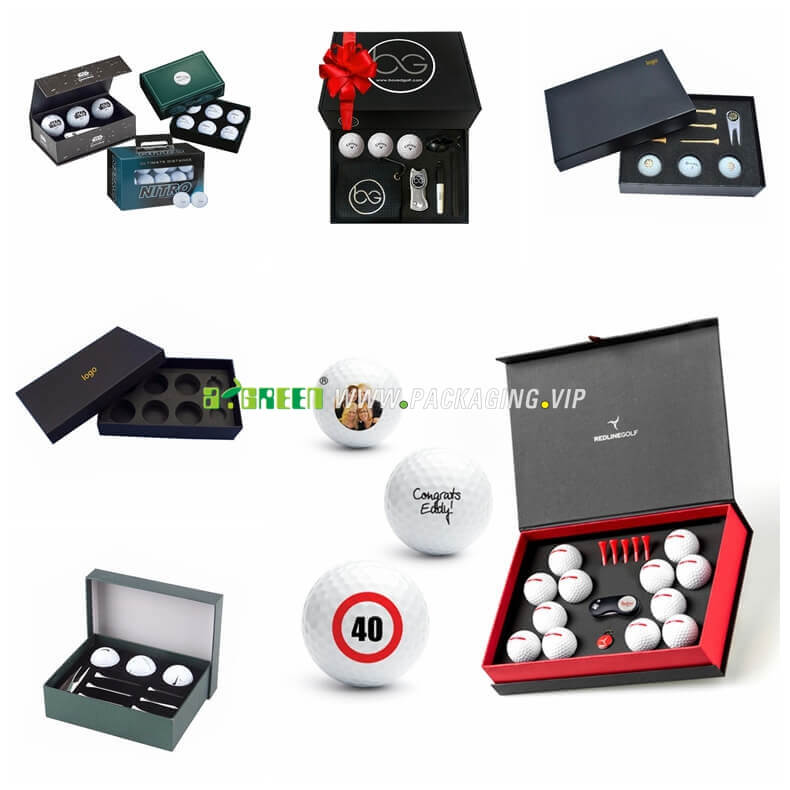 price: The price is usually $1-3 depending on the size and quantity of the order
Material: Comprised of a printable surface and hard internal cardboard, The overall thickness is about 2MM.
Advantages: Magnet clamshell box and upper and lower kit can be selected as well as drawer box structure, a rich choice
Disadvantages: relatively large volume, not suitable for small batch customization, mass procurement, and sea transportation will increase their competitiveness
Custom time: 10-20 days.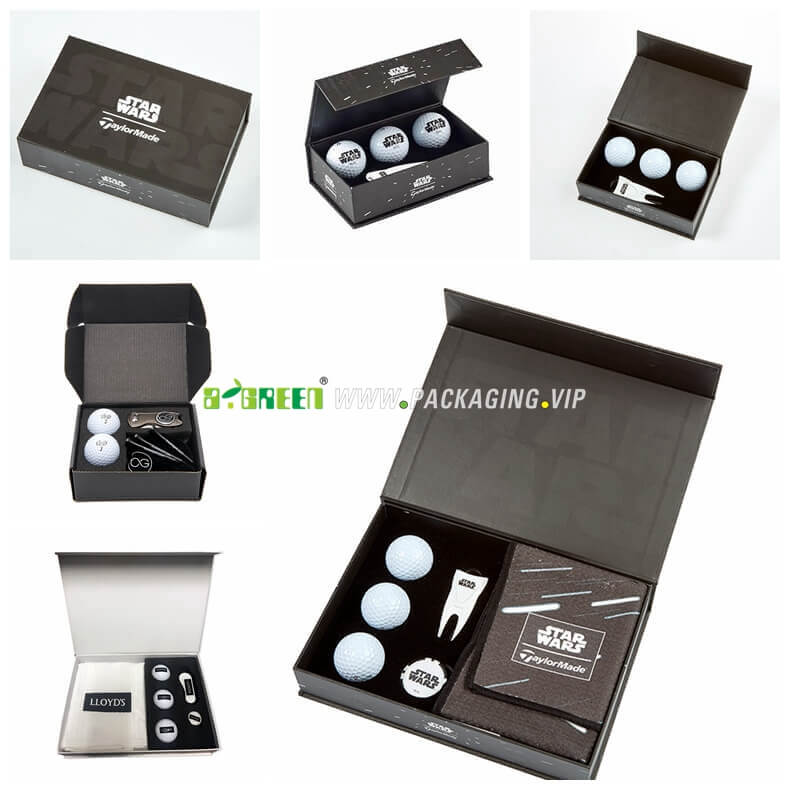 Gift boxes have two styles, one is the lid with the base box, and another one is the magnetic box. All of these gift boxes match with a black EVA tray to hold the golf balls. EVA tray insert is very light and it has a different color. According to our experience, most of the clients would choose black color EVA to insert. Because the black color EVA insert matches the gift box well and makes it looks more high-grade.
Golf Ball Gift boxes are more delicate than other storage containers, the thickness is about 2mm which means that the quality is the strongest among all the other styles of packaging. Certainly, the target market for the gift box is very clear, that is the high-end market. In other words, the gift box won't be cheap. The disadvantage of the gift box should be the large shipping volume because it can't be folded as a thin paper/plastic box. If you want to save shipping costs, sea shipping would be the best shipping way. You can purchase a large quantity one time to equal the sea shipping cost.
Packaged upper and lower combination gift box with skylight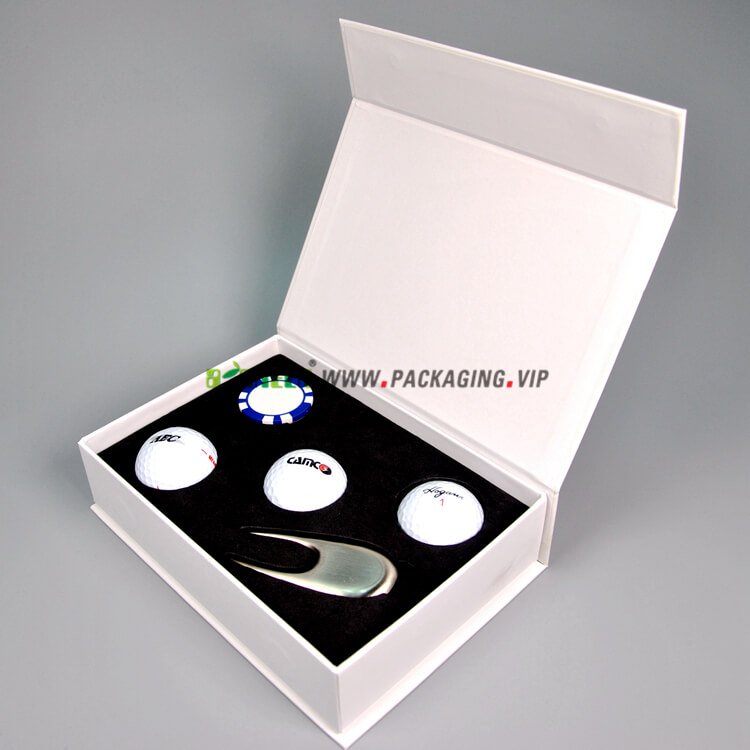 Magnetic gift boxes only have thick material, it is about 2mm and it can't be folded. The front side of the lid has a magnet and the base's front has a magnet, so it is very easy to close it.
Logo design
Judicious use of colors is a critical element of designing any gift golf ball box. Color is one of the simplest and most effective strategies of branding. Color schemes are the first visual cue of the gift box to the recipient, you can ask your designer to design some colorful designs or make your logo more impressive.
Printing craft
Besides the material and attractive logo, you also can do special printing crafts to attract the customer's attention. For example, the printing craft has hot stamping golden printing and embossing, and UV spot. You can choose the craft according to your printing design.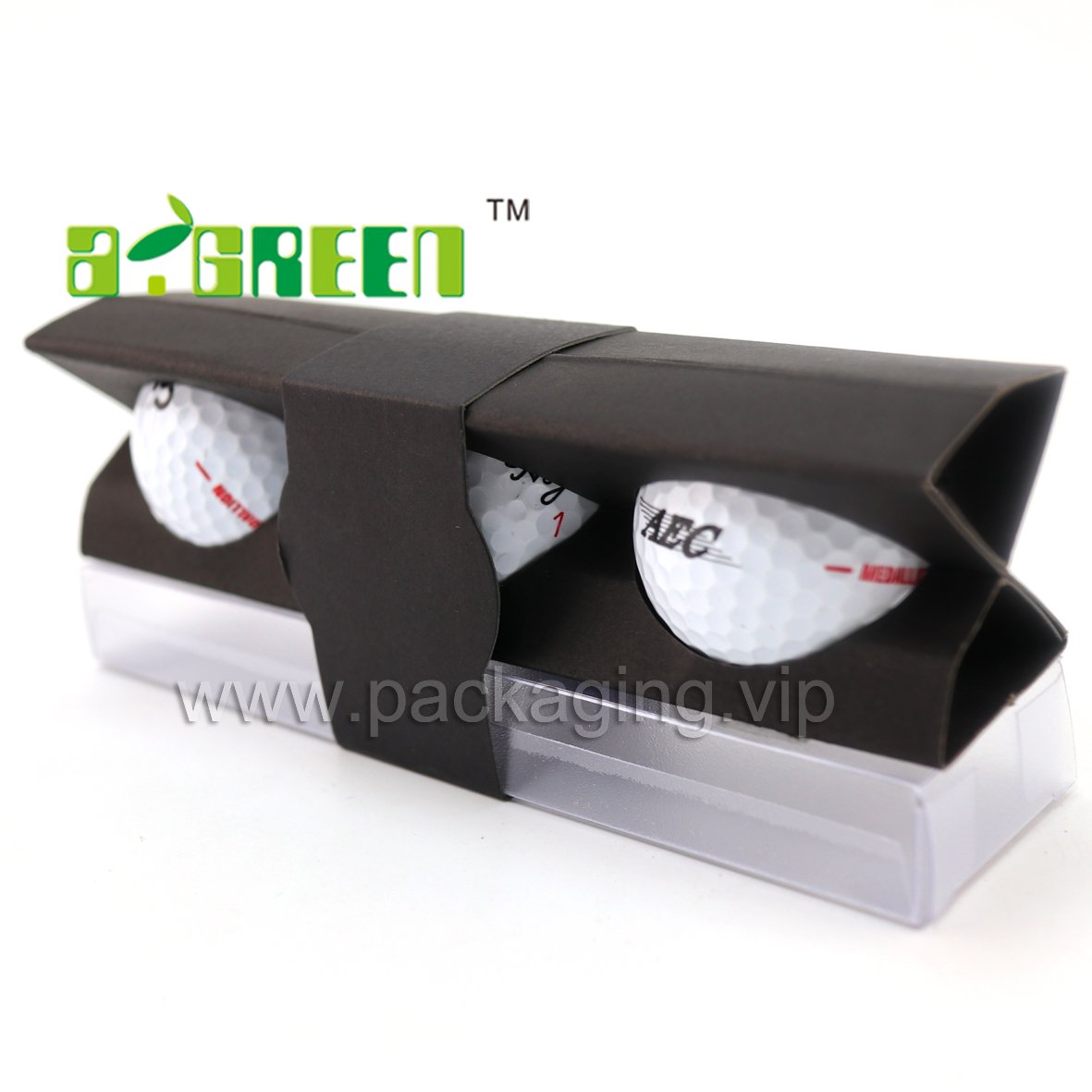 Understanding the target market and your budget
If you want your products to sell well, it is important that you understand your target market and the product positioning. This is the first step before you start your business. You need to do market research and decide the target price of your product. Then you can know the budget of the packaging for the products.
For the packaging, a professional person should do professional work. We are a professional packaging supplier who specialized in the packaging field for 12 years. Tell us your target price then we can give you some suggestions and you can make the final decision. That is a win-win situation for both of us.
Choosing the golf ball packaging box according to your budget
Not only does the product have different levels, but the packaging of the product has different levels. Good packaging can improve the product level. Some people may think the packaging is a kind of waste, but we have to admit that packaging would affect the customer's choice. Would you buy a product with good-looking packaging or buy a product without packaging? I think the answer is quite clear.
We also know the importance of environmental protection, this is the reason why we called agreen packaging. We want our clients to know the importance of green. The material we used is an eco-friendly material and we insist on avoiding unnecessary waste for production. The client tells us their golf ball packaging cost and golf ball packaging design, we can give some professional advice to them to save waste and save the clients' costs.
We are a professional golf ball packaging wholesale supplier, contact us if you need to design a golf ball packaging box.